Anshuman Malhotra is participating as a contestant in 'MTV Splitsvilla 11'!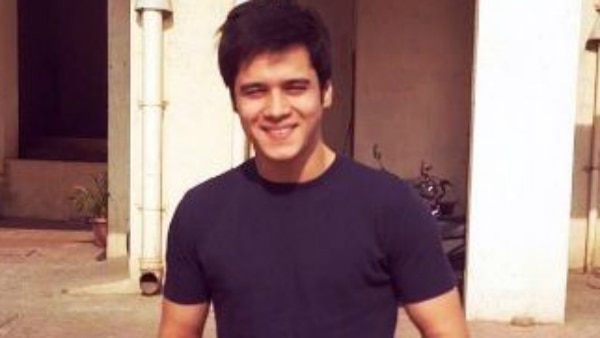 MTV's popular reality show 'Roadies Xtreme' grand finale is approaching soon after which another popular youth-based reality show 'MTV Splitsvilla' will be back on TV screens with its 11th edition. Recently, the new promo of 'MTV Splitsvilla 11' went on-air which revealed few known faces are a part of the show this year too. After the promo release, it got revealed that 'Roadies Xtreme' contestants & Nikhil Chinapa's gang-members
Shruti Sinha and Rohan Hingorani are participating in 'Splitsvilla 11'
. In the show's promo, another known face is spotted too & he is none other than TV actor Anshuman Malhotra.
Rannvija-Sunny in 'Splistvilla 11' (Photo: Instagram)

Seen playing Shahid Kapoor's younger role in much-acclaimed film 'Haider', Anshuman Malhotra can be seen sharing a kiss with a female contestant named Roshni Wadhwani. Check out 'Splitsvilla 11' promo below & spot Anshuman in it:

'Splitsvilla 10' contestant Haneet Narang in LOVE with a 'Big Brother' contestant!






Here's a screen-grab of Anshuman Mlhotra from 'MTV Splitsvilla 11' promo:


Anshuman in 'Splitsvilla 11'

Anshuman's 'Splitsvilla 11' co-contestant Roshni too posted the promo with the captioned, "So happy and excited for this one. To know if my story was 'Happily ever after or Never after' watch splitsvilla 11 ❤ @theanshumanmalhotra ❤  #splitsvilla11 #mtv @mtvindia #7pm #5thaugust"

FAMOUS 'Roadies' & 'Splitsvilla' fame contestant gets MARRIED to girlfriend in China!






The show will premiere on 5th August at 7pm every Saturday & we are sure that 'Splisvilla 11' will be very interesting and entertaining like every year.


Anshuman Malhotra (Photo: Web)

Speaking about Anshuman Malhotra, he has been a part of various TV shows like 'Ye Jawani Ta Ra Ri Ri', 'Warrior High', 'Yeh Hai Aashiqui', 'Nagarjuna - Ek Yoddha' among others. Also, he played one of the leads in ALTBalaji's web-series 'Class of 2017'.

Are you excited to see Anshuman in 'Splitsvilla 11'? Do tell us in the comments section below!