Anup Soni and Smita Bansal quit Balika Vadhu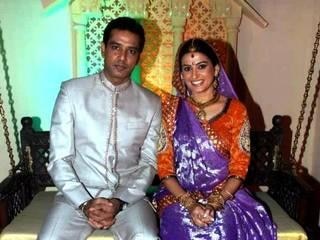 New Delhi: This is shocking news for all fans of Balika Vadhu. The evergreen father mother duo of the serial, Smita Bansal and Anup Soni are quitting the show after six years.

 



 

According to reports, they will shoot their last episode in the last week of May.

 

As they are quite popular, the producers have decided not to substitute any characters for their place, instead they would be shown leaving the city.

 

Here's why they quit:

 

According to Smita, she was too exhausted and tired of doing the same role again and again. She said that the story had to move ahead and that more things had to be brought in. there was nothing left to explore.

 

She also believed that actors who are popular and don't throw tantrums and are professionals do get work. Smita plans to spend quality time with her family and did not disclose when she will make a comeback.

 

Also Anup too feels that he had a good time on the show and he has nothing left to contribute more. It was a mutual decision to quite between the production house and him.