Aspiring model, accomplice held in Delhi for ATM fraud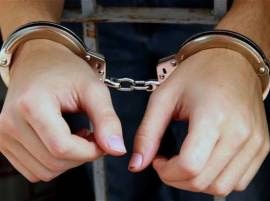 New Delhi: A 22-year old aspiring woman model and her accomplice have been held on charge of committing ATM frauds, Delhi Police said on Wednesday.

Deepali, 22, a resident of Delhi, and Shakil Malik, 29, of Ghaziabad in Uttar Pradesh, were arrested from Indira Vihar in west Delhi.

They were arrested after a woman complainant identified her on Tuesday evening, Deputy Commissioner of Police Vijay Singh told reporters here.

The officer said the woman had fraudently exchanged the ATM card of the complainant on July 15 on the pretext of helping her to withdraw cash.

She realised her card had been changed after she recieved a message on her mobile phone that Rs 25,000 was withdrawn from her bank account, police said.

Police said Deepali was involved in five cases of ATM fraud.

Explaining the modus operandi of the accused, Singh said: "Deepali used to target ATM kiosks which didn't work properly. After identifying potential targets, she approached them and swapped their ATM cards on the pretext of helping them. Shakil would then drive her away in his car."

The arrested woman said she committed the fraud as she needed considerable money to get her portfolio shoot done by a professional photographer in Mumbai.