Bade Acche Lagte Hain actress Chahatt Khanna's SHOCKING REVELATION; "My Husband use to accuse me of Prostitution"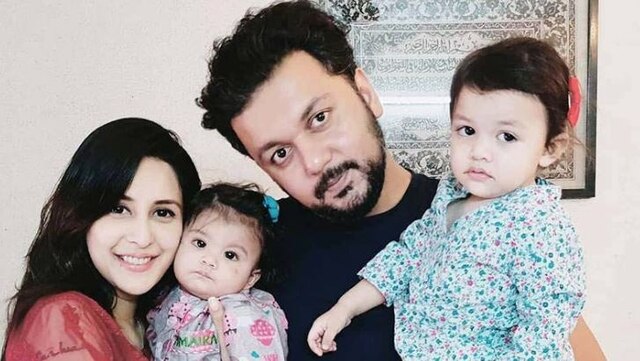 New Delhi: TV actress Chahatt Khanna is known for her role in Sony TV's popular show 'Bade Acche Lagte Hain' and is dotting mother to two baby girls.  But actress is going through a tough time in her personal life.
Few months back Chahatt confirmed about her divorce with husband Farhan Mirza. Some time back, Farhan also claimed that his wife and children are untraceable. Now in an interview with BT, she has made some shocking revelations about her marriage. On being missing, Chahatt said, "I was in touch with his family and friends, and he was aware of our whereabouts. So, how can he claim that we were untraceable? After staying in a hotel in Mumbai for a couple of days, we moved to Lucknow. Initially, I stayed at my lawyer's house, as he considers me his sister, and a few days later, I moved to another place. Within three to four days, I informed Farhan that I was in Lucknow. My family and I avoided his calls for a couple of days, because otherwise, I wouldn't have been able to get away from him. I stayed in Lucknow for a month-and-a-half and would often make video calls to him, to make him speak with our daughters."
Speaking on the reason of divorce, she said, "It was not just sexual abuse, I went through financial and mental abuse, too. The atmosphere in the house was driving me crazy. He would accuse me of prostitution and having an affair with a co-actor. He would make surprise visits on the set of my show (Qubool Hai) and create a fuss when I had to hug or even hold hands with my co-actor on screen. Once, he threw a fit after I received an invite for the same co-actor's housewarming party; he concluded that I was dating him."


ALSO READ: BAD NEWS for ISHQBAAZ fans; Nakuul Mehta is also QUITTING the show 

She further said, "Every second day, I was slut-shamed. In fact, he even accused me of dating his own brother. During both my pregnancies, he would ask me if the babies were his. A day before and four days after the delivery of my second baby, he dragged me out of the house and asked me to leave. He also used to manhandle me during fights.My second pregnancy was difficult; the baby's weight was not normal, as I was almost starving. There was hardly any money at home and I had to be extremely selective about buying even food items. I have even sold my clothes online to survive that phase. He would threaten to commit suicide all the time, even at my parents' home. That's also the reason why I couldn't leave him, as I was scared. Initially, I feared being judged for the failure of my second marriage, as I was previously married to businessman Bharat Narsinghani."

Chahatt tied the knot with businessman Farhan Mirza, on February 8, 2013. She has two baby daughters Zohar and Amaira.