BENAFSHA SOONAWALLA explains why she went to PRIYANK'S BED on social media
In a very long post on Instagram , Benafsha has tried to clear out maximum doubts about Priyank and her relationship.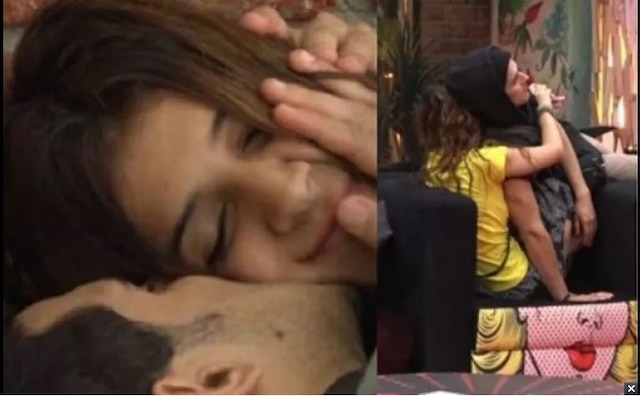 New Delhi: Ever since Benafsha Soonawalla has come out of the house of Bigg Boss 11, we have been hearing her statements from here and there. Now, Benafsha has written a long post on Instagram and has touched all the questions that people had.
Benafsha who we didn't hear much inside the house, has shared an image of her with Priyank inside the house of Bigg Boss with a long caption. The post is nothing short of an open letter to Priyank and "haters" . This is what she wrote in the long post and by "V" she is referring to her present "special friend" Varun Sood.
"So I got out of bigg boss and saw A hell lot of hate. I couldn't understand why.
Then I saw ONE, just one episode and I was like I can't see any of it.
I don't blame you guys for hating on me. Cause y'all have no idea what actually happened, just like the housemates didn't.
Pri, you've always been my best friend but for you to make wrong statements in the house about this was the worst thing you could've done to me. You KNEW it was all a joke. Why did you.
I've been in house arrest and quiet for 3 days and I've got to say it now because not just me but everyone that's close to me is getting affected.
I'm sure it must be the easiest thing to watch behind a screen and judge a person, we all do it, including me. If I was you, I'd judge me too. BUT there's a difference. I was there for 24 hours per day and y'all got to see just one hour of it. Ever gave it a second thought?
EVERY CONVERSATION WITH PRIYANK WAS IN GOOD FUN AND HUMOUR. I WOULD CATCH HOLD OF HIM LATER AND WE WOULD LAUGH ABOUT IT. I DID IT TO TEASE HIM AND MAKE HIM AWKWARD AND THEN I WOULD LAUGH ABOUT IT AND MAKE FUN IF HIM! THE LAUGHING PART WAS NOT SHOWN.
Yes I genuinely went on his bed one night to say sorry, cried and hugged him slept next to him for a few minutes and as soon as I woke up I went in my own.
I am from a little Parsi family and I lead a simple, fun, ambitious and chilled life. Talking about V everything was just to scandalise pri and then laugh about it. Yes my sense of humour is weird.
For all the people saying I did it for footage and camera? My relationship with the camera was intact even before bigg boss and will be even now. I don't see a camera and go crazy, it's my job, I'm used to it.
If I had to "fake" a relationship, I'm not a fool to keep mentioning V A LOT of times all through bigg boss and put a VS batch in my bed. All those Comparisons I did later, was AGAIN, to tease him and scare him and then laugh about it.
I'm sorry it looked wrong. But it wasn't.
This is a message for the haters. Say what you want to me. I understand it wasn't shown as a joke to y'all. But ONE word to anybody that I love and I swear lI'll catch hold of you wherever you are."
Check out her instagram post.


Now, how will Priyank respond to it, we wonder.