Bepanah Pyaarr: Pearl V Puri Shares Fan-Edited Video Of 'Raghbir' On Shahid Kapoor's 'Kabir Singh' Trailer!
Fans draw parallels between Shahid Kapoor's 'Kabir Singh' character and Pearl V Puri's 'Raghbir' since both are alcoholic, in love with a woman and path of destruction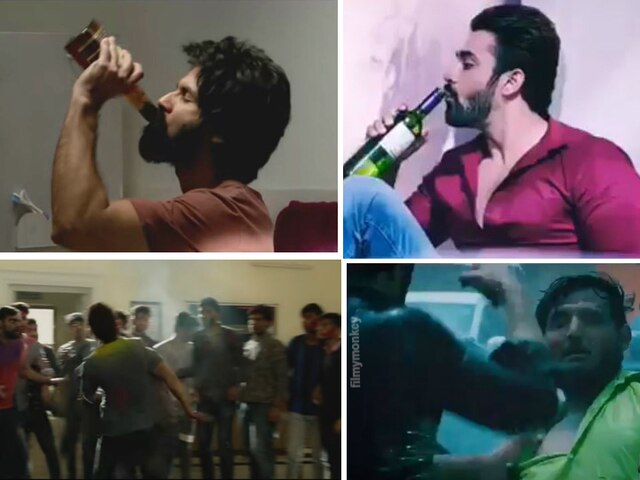 The 'Mahir Sehgal' of 'Naagin 3' is currently winning hearts with his next Colors Tv show 'Bepanah Pyaarr' in which he plays a shattered lover 'Raghbir Malhotra' who's become an alcoholic after he lost his first wife to an accident and on the path of destruction for himself. Pearl's show may not have done very well on the Barc TRP charts yet, since it's premiere two weeks ago but it is a winner on social media and boasts of huge fan following already. Pearl is joined by Aparna Dixit(plays dead wife Bani) and Ishita Dutta(his current wif 'Pragati' who was his office employee). The character of 'Raghbir' did remind of
'Kabir Singh'
owing to their similar pains, passion of the character and ofcourse the bearded looks of the both the characters. Now finally a fanclub has even drawn parallels between the two by editing Raghbir's shots on to 'Kabir Singh' trailer sound, and we must say it fits quite perfectly.
Pearl V Puri, who's already enjoying the success of his debut single
'Peerh Meri'
that has fetched over 10 million(1 crore) views on Youtube since it's launch in mid-May, is elated with the comparisons drawn by the fans.
He posted the video on Instagram and captioned it -
"Loved it !!! Thankyou soomuch all my fans and @xx_coffee_with_pearl_ for this VM 
I love you all ????❤️???? #bepanahpyar#life #pvp #ragbir #love #family#kabirsingh".
Watch below: 
[swipe to view all parts!]


Even the 'Bekhayali mei bhi tera' song fits well to 'Raghbir's story since he's always seeing the dead 'Bani' everywhere including in his second wife 'Pragati', played by Ishita.
Although 'Raghbir' doesn't serve misogyny that Shahid's film is being criticized for. Raghbir keeps losing his temperament though but shown to be caring towards people he care for, including his current wife Pragati. Pearl's acting has also been winning the fans and his various pictures-videos keep going viral expressing joy, pain and passion in the show.
Kabir Singh: After brother Ishaan Khatter, now mom Neelima Azeem defends Shahid Kapoor on social media
The video is loved by his industry friends too. Anita Hassanandani who was his co-actor in the role of 'Vish' in 'Naagin 3' and who also featured opposite him in his song 'Peerh Meri', wrote in reaction to the video-post -
"Devdas mode ❤️".
His current co-star Aparna Dixit writes-
"Superbbbb ????????"
Bigg Boss 11 fame tv producer Vikas Gupta comments -
"Love it ????"
Celebrity reactions
In the current track on the show, Raghbir is married to his office employee Pragati who's hell bent on healing him while he always sees Bani in him and the doctor suggests her a remedy for it it which is pose as the dead wife Bani. Pragati just managed to keep him sober for a meeting with investigators while the death anniversary of bani draws near and the whole household is dreading what happens in the next 3 days. Pragati on the other hand also feels the presence of another woman in the house. The makers are keeping a mystery surrounding Bani's death on the show which apparently was murder and her spirit is believed to be haunting the house too.
Ekta Kapoor's show may have not performed as per expectations till now but the producer loves this character. When Pearl asked his fans whether they love 'Raghbir' saying- 
"Iam In love with my character ' !  Are you ?  #ragbir #bepanahpyar #pvp #life#potd #pain #????". 
Ekta promptly replied with -
"Yes even I!". 


Ekta's comment