PICS: Ashish Chowdhry Dons Salt & Pepper Look For 'Beyhadh 2', Will ROMANCE Jennifer Winget
Ashish Chowdhry will be seen playing the role of Mritunjay Roy (MJ), in 'Beyhadh 2' opposite Jennifer Winget.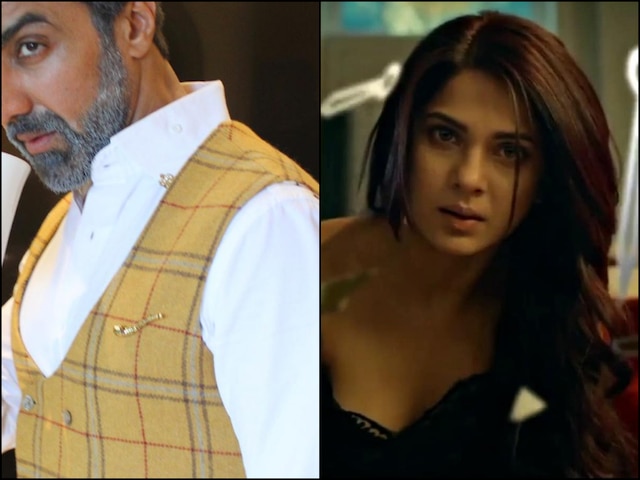 New Delhi:
 Bollywood and television actor Ashish Chowdhry has decided to be back on  small screen after taking a break of one year and he will be seen in a completely new avatar. He will be seen playing the role of Mritunjay Roy (MJ), in 'Beyhadh 2' opposite Jennifer Winget. His character in the show is a larger-than-life personality and MJ will be seen as a powerful businessman. He will be seen
donning salt and pepper look in Beyhadh 2.
Discussing about the role, he said, "I did not believe that I am getting to play a role like this at such an early stage in my career. It is a very challenging character, it needs a lot of maturity and it is not an easy role to play because it has got a lot of variation and mystery. Also a get-up enhances the performance of an actor. If you notice in feature films, actors with get-ups are in a different zone as they get into the skin of the character. The kind of maturity, difficulty and variation that this character requires is actually why I chose this role."
(Source- Instagram)


Although some actors on television do not like to age on screen, Ashish had no apprehensions about going grey for this show. ''There are actors who tilt towards vanity in their roles, who want to look good and believe in the way they are presented and how their characters look on screen. They forget to look into how the characters can amuse them. Amusement in a role is what the actor should look at, at least I look at it like that. I cannot complain about what all I got to do in my feature films, I can't complain about doing those comedy roles in films because that's what I got. I have been known as a comic actor and it troubled me. When I got into television, it gave me options, it gave me new opportunities and I got to pick what I wanted to do,'' the 'Dev' actor said in a statement.


(Source- Instagram)

''I am enjoying this phase," he says, adding, "Once you realise that you can do what you want to, you want to do something that you have never done before. I have done a lot of romance and comedy in the past and I was looking for something new. I feel today is the beginning of my career because whatever I have done before seems like a choice I made during my struggle time. I feel I am at my best right now and I think going grey is the coolest thing that I have ever done. I feel doing this show will open up a variety of choices for me," Ashish Chaudhary further said.

'Beyhadh 2' will also star Jennifer Winget and Shivin Narang in lead roles.

Watch this space for more updates!