BIG TWIST! Nikita Dutta to turn vamp in Sony TV's Haasil
With Haasil Bollywood actor Zayed Khan made his small screen debut.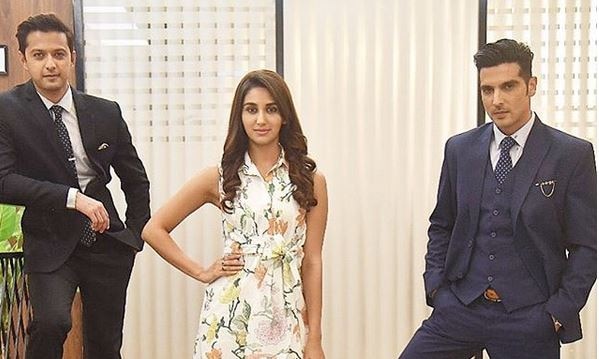 New Delhi: Sony Entertainment Television show Haasil that started with a great pomp and show, has apparently hit a standstill. In order to bring back the drama , the makers have introduced

The story has marched to a point where both the brothers Ranvir and Kabir know that both of them love Aanchal. Ranvir had married Aanchal after faking his illness. Now that he has recovered, Kabir who is still naive about the plot of Ranvir asks him to let him marry Aanchal. Ranvir agrees but he throws this huge drama where he tells Kabir that he had developed feelings for Aanchal but for the sake of his brother he is elaving the girl and the country.

However, a big twist awaits here.

According to reports, Aanchal who was shown as an innocent character will reveal her true colours and it will turn out that Aanchal was acquainted to Ranvir's plan . Aanchal will be seen chosing Ranvir over Kabir and playing her cards to get hold of his wealth.

Haasil that features all the big names started with a lot of buzz in October last year. It has Bollywood actors like Zayed Khan and Vatsal Seth. Nikita Dutta who grabbed popularity with her Bollywood debut Lekar Hum Deewana Dill, is playing the common love interest of two brothers.