BIGG BOSS 11: Benafsha Soonawalla BLAMES Hina Khan for hr LINK-UP with Priyank
Bigg Boss 11 evicted contestant Benafsha Soonwalla makes a shocking accusation againts Hina Khan.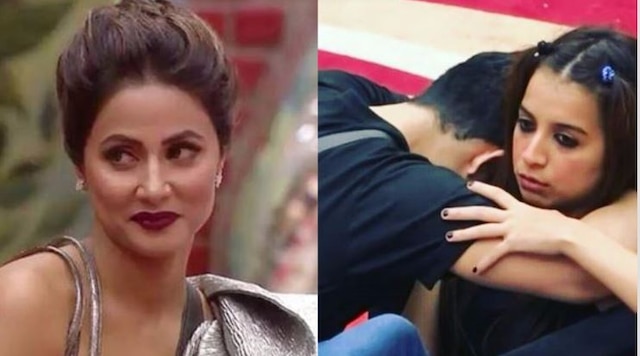 New Delhi
: Ardent fans of Colors TV show Bigg Boss 11 are ready for the drama and entertainment that is going to happen in this week. Nominations have passed and the contestants who nominated this week are Hina Khan, Sapna Choudhary, Shilpa Shinde and Priyank Sharma.
Last week Benafsha Soonwalla evicted from the show and after coming out she termed her closeness with Priyank as 'joke' and also called him 'Brother'. In a new revelation, Benafsha has blamed Bigg Boss 11 contestant Hina Khan for her link-up with Priyank and we fail to understand why!
While talking to TOI, Benafsha said, "I think Hina started it. She is the one who is responsible for creating this. I don't mind if you share your opinion about something, but it is not necessary to interfere in every matter and tell what you feel. Hina always did that. The first time she teased us, I tried stopping her from doing it. But she paid no heed and continued it. Also, I am most disappointed with Priyank. In order to protect his image he went and told people that I keep following him. Puneesh and Bandagi created such a hullabaloo when I slept on Priyank's bed."








Benafsha further said that Hina Khan is very dominating and said a lot of thing about her which she came to know after coming out.
Well, we may think that Hina started the rumour, but Benafsha and Priyank's intimacy and growing closeness was evident to everyone in and outside the house.
Stay tune for all Bigg Boss news and updates.