Bigg Boss 11: Hina Khan irked at Priyank Sharma and Luv Tyagi
The three have been friends since long in the show.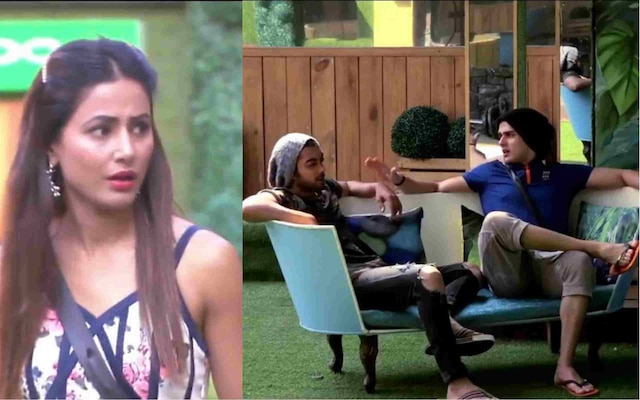 New Delhi: As we said earlier, friendships in the house of Bigg Boss are ephemeral, no matter how strong they appear to be.
Proving us true again, the trio of Hina Khan, Priyank Sharma and Luv Tyagi, is now splitting up. At least this is what the promos suggest.
The three of them have taken stand for one another against the group of Shilpa Shinde a good number of times.However insecurities are now creeping in and Hina Khan is the first person to be affected. She is highly irked at partners in crime Luv and Priyank.
In the promo Priyank and Luv can be seen talking about Hina. Priyank can be heard saying that Hina was upset at Priyank for being judgemental when she was talking about a contestant.
Luv says that Hina was mentioning that they shouldn't be speaking such stuffs about her which may potentially hamper her image as a celebrity on a national television. Priyank makes a point saying Hina is insecure about certain things. His words were clear when he said that he isn't going to talk to Hina. If she wants, she can come and talk but he won't initiate.
Priyank who seems annoyed at Hina says that Hina could have talked to her when he hugged her, but she chose not to clear out things. Luv tells that Hina isn't even talking to him.
With this promo, pop a few questions in our mind. Will these three end up fighting? How long will Hina who already has so many people against her survive without her accomplices?
check the video here.



Are friendships about to end in the house? Find out tonight at 10:30 PM only on #BB11. #BBSneakPeek pic.twitter.com/bAPAKlIxvW


— Bigg Boss (@BiggBoss) December 4, 2017