BIGG BOSS 11: 'It is all for the game' says Bandagi Kalra's brother on her RELATIONSHIP with Puneesh Sharma
Bigg Boss 11 contestant Bandagi Kalra's reacts on her relationship with Puneesh Sharma.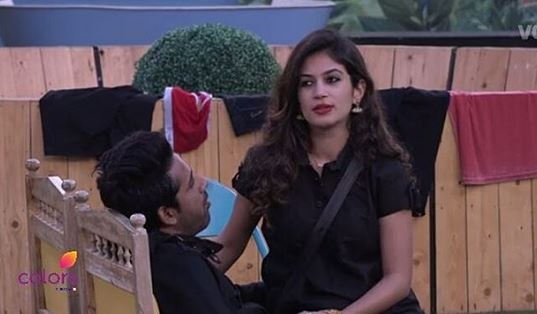 New Delhi
: This season Bigg Boss has shocked everyone with fights on the first day and its never ending drama. Last week, Benafsha Soonawalla evicted from the show and after coming out, she said that she is still very much together with Varun Sood.
Well, Benafsha got cozy with Priyank but Bandagi Kalra and Puneesh Sharma crossed limits and got intimate under the sheets. Colors TV also aired that scene where Bandagi and Puneesh had a passionate kiss on the bed.






Until now we were thinking that Bandagi's family is upset due to this but you will be shocked to know their opinion about Bandagi. Talking to TOI, Bandagi's brother Vasu Kalra said, "Absolutely not. We have no hard feelings for Bandagi. We are proud of her. We are sure that her relationship with Puneesh is just for the game and is nothing beyond that. It is all her strategy to survive in the house."
He further said, "If you see in the first episode itself, you will see how Bandagi had told that they will fake their relationship and that's exactly what she is doing. Yes, we will not be happy with her relationship with Puneesh if real, but we can't judge her right now. We will talk to her and get clarity once she's back. Our family members are not all disturbed."
This is quite a shock for us but we are glad to know that Bandagi-Puneesh's acts are not affecting her family.
What do you think, who should go out from Colors TV show Bigg Boss 11 this week, Bandagi Kalra or Puneesh Sharma?
Stay tuned for all Bigg Boss news and updates.