Bigg Boss 11: OMG ! Akash Dadlani wrongly accused of STEALING !
Vikas Gupta wrongly accuses Akash Dadlani of stealing his coffee, when he knows Akash is innocent.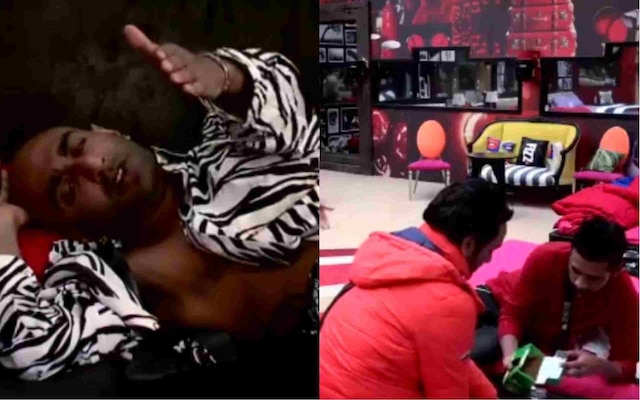 New Delhi: In a new twist, the makers of Colors TV reality show Bigg Boss 11 have introduced secret tasks. Bigg Boss has chosen Vikas Gupta to perform the tasks without letting other people know about it.
Bigg Boss asks Vikas to accuse a housemate of stealing and get other housemates to believe him. Vikas who is called a 'mastermind' of the house, picks a soft target 'Akash Dadlani'. Akash is already in jail so Akash empties his coffee cans and puts it under Akash's bed.
Vikas then asks Luv to get coffee from his drawer. Luv goes to fetch it but sees that there is no coffee in Vikas' drawer. Vikas then pretends that his cans got stolen and shows a bit of anger. He then says he will check everybody's stuffs and gets everybody else also to do the checking.
In the end the cans are discovered from under Akash's bed and everybody starts questioning Akash who is already inside Kaalkothri. Akash seems annoyed by this and says he never stole anybody's coffee.
We pity Akash, but in the end it just a task.



Secret task mein @lostboy54 ne lagaya Akash Dadlani par chori ka ilzaam! Catch all the action, tonight at 10:30 PM. #BB11 #BBSneakPeek pic.twitter.com/Mv7ZF4RE6i


— The Khabri (@BiggBossNewz) December 29, 2017