BIGG BOSS 11: OMG ! Priyank Sharma's heart-melting CONFESSION to Vikas Gupta
Priyank Sharma says something really sweet to Vikas Gupta after lashing out badly at him.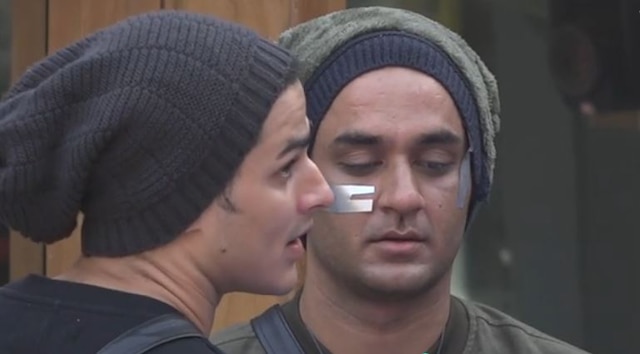 New Delhi: Colors TV reality show Bigg Boss 11 is undeniably the most unpredictable show on television. Taking a cue from the latest BB Lab task, we can bet on this.

Earlier we showed you how Vikas Gupta and Priyank Sharma lashed out badly at each other.

After the incident we felt that things can never be normal between the two now. However , when the turn came to evoke tears in the eyes  of the contestants, Priyank Sharma came up with the most heartfelt confession.

Priyank started it in a telltale style. He said that there was a guy, who was searching for job when Vikas Gupta called him for his episode, but then removed him from the show. The guy was heartbroken and thought he would never be able to find a job. One year later, Vikas again called the guy . He was looking for hidden potential and talent in that guy. He started looking out for him like an elder brother and started advising him on all matters. His advises meant a lot to the boy. The boy being talked about was nobody else but Priyank Sharma himself. He said that Vikas spoilt him by being there for him like an elder brother . When Vikas started advising him, he suddenly got a lot of fame. He said "I would like to tell on national television that it was Vikas Gupta who has always advised me". In a voice trembling slightly, Priyank says to Vikas that it is not only Vikas who loves him , but he also loves him equally.

Now  who would have thought that after venting out each other's frustration on one another, Priyank would say something so sweet to Vikas. Was it all a part of a scripted speech or was it Priyank's true feeling?