BIGG BOSS 11: Puneesh and Bandgi's ROMANCE on PEEK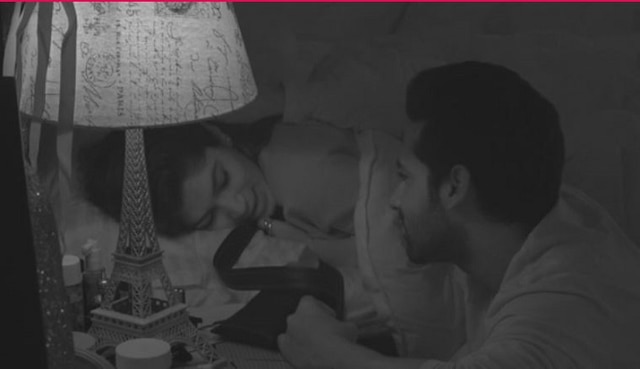 New Delhi: Bigg Boss contestants Puneesh Sharma and Bandgi Kalra's love affair is growing more day by day.
On Day 25, Puneesh and Bandgi were seen having romantic talks at 2:30am. Puneesh asks Bandgi to join him in bed while bandgi asks why he didn't touch her hair for a longtime like he used to do earlier.
Puneesh then gets up from his bed and comes close to Bandgi. Both get involved in romantic talks while Punnesh says he will be missing her so much after the show.
(Bigg Boss 11 contestants Puneesh Sharma and Bandgi Kalra having romance/Image- Voot)
Bandgi's closeness to her co-contestant Puneesh Sharma didn't go well with her alleged beau Dennis Nagpal and he announced break up with her few days back.
Nagpal revealed they were dating from past eight months and planning to get married but he got hurt after witnessing her closeness to Puneesh.