BIGG BOSS 11: REVEALED! First TASK of the show
Well, secret task in the first week?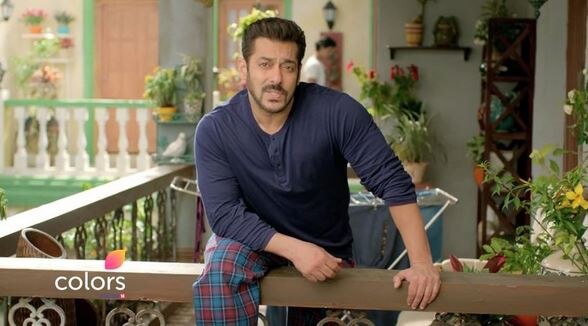 New Delhi
: There are various reasons that Colors TV show Bigg Boss 11 is called the most controversial show of the year but one of them the curiosity we all have just before the show. The gossip mills are already abuzz with the names of the contestants as who we may see in Bigg Boss 11.
Host of the show Salman Khan has already revealed that this time the theme of the show will be 'Padosi'. So there will be two houses with Commoner and Celeb contestants in the house. There will also be an underground jail.
Well, the confirmed celeb contestants which we may see in the show are Niti Taylor, Abrar Zahoor, Nikitin Dheer and Pearl V Puri. Although the pictures of the new Bigg Boss house are not out yet so we have got our hands on the first task of Bigg Boss 11.
Bigg Boss is all about gossips, fights, new flames and tasks. So here are some details about the first task of Bigg Boss 11. As per news in Bollywoodlife, "This time there will be blocks. A celeb and common man will live together. Everyone has to work to earn some privileges. Every contestant will be given some facility. It will be give and take. There are bonus points for those who complete tasks."






The source further revealed that task will be to spy on neighbors and inform Bigg Boss about. But if any neighbor comes to know about your secret mission, the contestant looses.
Well, seems like that thing are going to get intense in the first week.
Hang on if you think this is all!
There is going to be a secret dating task in which a couple will be dating and if any neighbor comes to know, they will lose and if they don't, couple will have some privileges over other contestants.
Show will be hosted by Salman Khan. The other popular face that might be in the show are, Nia Sharma, Ayaz Ahmed, Cezzane Khan and Gauri Sharma.