BIGG BOSS 11: SHOCKING ! Luv Tyagi comments on Akash Dadlani's appearance !
In a footage not seen on TV , popular commoner contestant Luv Tyagi can be seen ridiculing Akash Dadlani in front of other housemates.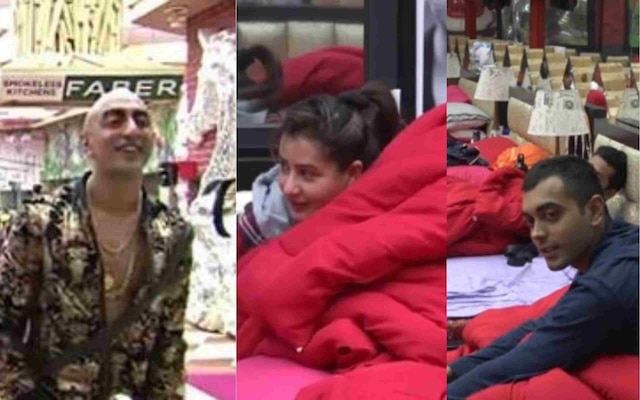 New Delhi: Luv Tyagi who entered Colors TV Reality Show Bigg Boss 11 as a padosi has been getting immense popularity in recent polls.

Luv is popular mainly because despite everybody ridiculing him, he maintained his genuinity throughout the show and played the game with heart not brain.

However, the recent video that we came across may disappoint his fans. Luv Tyagi feels that looking at Akash Dadlani from the sides gives him the look of an old man.

In an unseen footage Luv can be seen sitting in bedroom and talking to Vikas and Shilpa about Akash. Referring to Akash as 'Takla' Luv swears that Akash looks like a malnourished old man. He used the Hindi word for it "kuposhit buddha". Vikas adds to it saying "that is what he is. Look at him sideways that is exactly how he looks."

Luv replies saying , "he is a grandfather".

Shilpa Shinde also mutters something about Akash as she peeps outside the room to catch his glimpse. However , Shilpa's words are not clear as she is not wearing her mic. Only after Bigg Boss' reminder she puts on her mic.

Akash is unaware of all the housemates ridiculing him for his appearance.