BIGG BOSS 11: WHAT ! Now THIS CELEBRITY CONTESTANT lashes out at captain HITEN TEJWANI
Hina Khan has lost her temper more than often in the show. This time she lashed out at the captain of the house.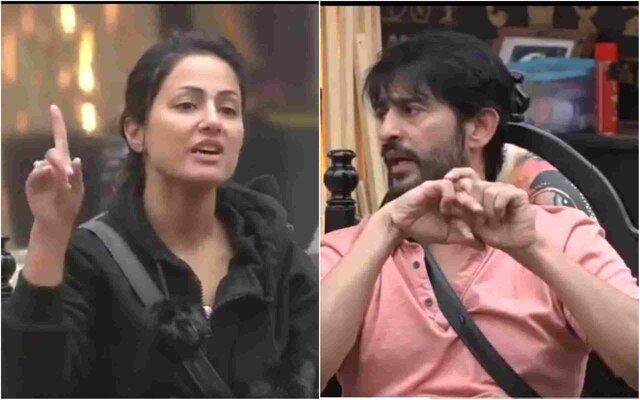 New Delhi: Bigg Boss 11 celebrity contestant Hiten Tejwani , who is currently the captain of the house, is the favourite of all the contestants. However, this gentleman gets slammed by celebrity contestant Hina Khan.
In  a promo released recently, Hina Khan can be heard lashing out at Hiten . She alleges that Hiten is not fair in punishing those who shun their duties. She accuses him to be an ignorant captain. She actually tries to point out towards Bandagi for neglecting  her duties. Bandagi has her answers ready.
Hiten in his ever chilled out manner handles the situation. However, other contestants in the living area participate in the discussion. Arshi and Akash side with Hina  while Shilpa and Puneesh side with Bandagi and then the very predictable chaos take place.
Shilpa and Arshi who are clearly on bad terms, enter a dialogue. A heated one. Shilpa however handles it by ignoring Arshi's remarks.
Like hundreds of times before, this time too the living area turns into a verbal battleground.
We feel sorry for the captain. Check the video here.



.@eyehinakhan is disappointed with captain @tentej for not punishing those who aren't doing their duties! Stay tuned to find out what will happen next! #BB11 #BBUnseenAction pic.twitter.com/MMTOJIL7Sw


— Bigg Boss (@BiggBoss) November 29, 2017