Bigg Boss 12 Day 94 HIGHLIGHTS: Surbhi Rana WINS 'Ticket To Finale'; All the other housemates NOMINATED for EVICTION!
Continuing from yesterday, Dipika, Deepak, and Surbhi were given a task to hear what everyone has to say about them. They along with everybody else, were also given a chance to even speak their minds out.
19 Dec 2018, 10:02 PM IST
19 Dec 2018, 10:02 PM IST
Romil Choudhary is reminiscing the good old times of the Happy Club with the housemates!
Dipika cries her heart out and says she is disappointed with herself. Sreesanth tries to console her.
Bigg Boss announces that Surbhi wins the task and enters the finale. Apart from Surbhi all housemates gets nominated.
Surbhi Rana thinks that Dipika never had a strategy for the Bigg Game and neither does she perform in the tasks!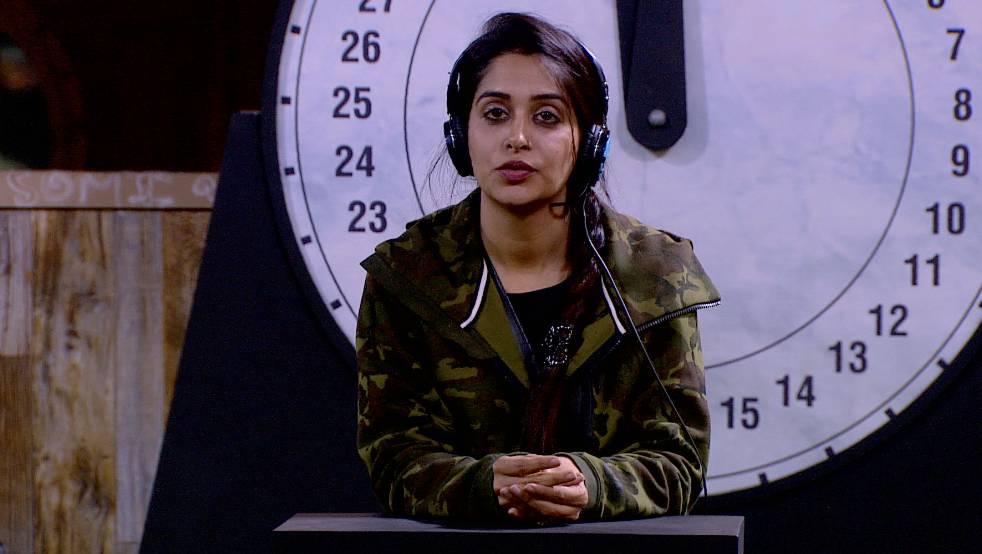 Next up is Dipika Kakar for the task! How will she react to the mean comments of the housemates?
Surbhi leaves her seat and rings the bell saying that she feels she is close to the given time
Dipika, Sreesanth, Deepak, Romil and Somi say all sorts of mean things to Surbhi who is concentrating on her numbers
Deepak Thakur is of the view that Surbhi Rana is fake and always plays the emotional card in the #BB12 house.
Dipika to Deepak Thakur: 'Aap sirf girgit ki tarah rang badalte hain aur sabhi gharwalon ke rishton par uthaate hain sawaal.'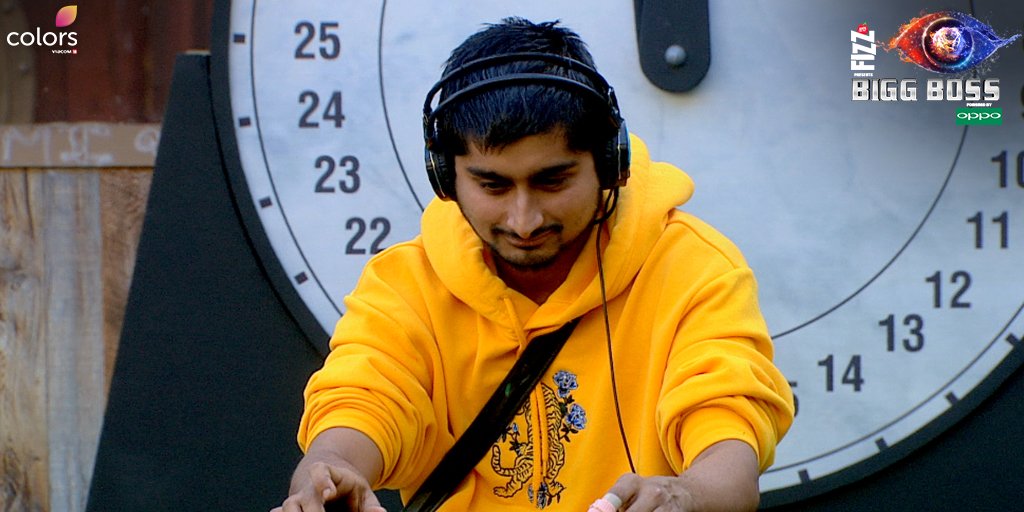 Ticket to Finale task begins and the first contestant to enter the game area is Deepak
Surbhi, Sreesanth, Romil and Dipika are saying all sorts of mean things to Deepak who is patiently listening to them
Bigg Boss gives a new task to Dipika, Deepak and Surbhi wherein they have to wear the headphones and the other housemates will express their thoughts about them.
Karanvir reads the final leg of ticket to finale task which will take place between Deepak, Dipika and Surbhi
Sreesanth dedicates a birthday cake for his wife. On getting slightly emotional, Deepak and Romil tried to lighten the mood by just making every day someone's birthday.
Deepak sings a song, while Karanvir cries his heart out.
Dipika, Deepak and Surbhi enters the final round of ticket to finale task and one of them will win it in the next round
Deepak and Sreesanth mutually decide to save Dipika and with this Bigg Boss announces that the task ends
Buzzer rings, Dipika and Sreesanth pictures get displayed
Surbhi and Somi decide to save the former over Romil in the game
After the task, Karanvir goes to Dipika and tries talking to her. He later gets upset with her co-housemate comment and gets angry at her.
Sreesanth is extremely happy with Dipika as she was able to convince Romil Choudhary.
Dipika and Romil mutually decide to save Surbhi in the 'Ticket To Finale' task
The race to win the ticket to finale has reached its crucial stage! Who do you think will win this golden chance?
Check out the LIVE UPDATES of day 94 below:
Here's what is stored for fans tonight
Tonight, in the latest leg of ticket to finale task, we will see three contestants fighting it out for the finale ticket and they are Deepak Thakur, Surbhi Rana and Dipika Kakar. Continuing from yesterday, Dipika, Deepak, and Surbhi were given a task to hear what everyone has to say about them. They along with everybody else, were also given a chance to even speak their minds out. The person on the receiving end was asked to hold his emotions and not break down. With one blame after another, how do you think these go down with them? Stay tuned at 9 PM for live updates! Here's the sneak-peek:
Ticket to finale 1 aur daavedaar 3, bahut naainsaafi hai! Kaun sahega gharwalon ki kadwi baatein aur jeetega yeh sunheri baazi? Dekhiye aaj raat 9 baje. #BB12 #BiggBoss12 @iamappyfizz @oppomobileindia @TheGarnierMan @letsdroom pic.twitter.com/suMOGsuKtf

— COLORS (@ColorsTV) December 19, 2018