BIGG BOSS: SHOCKING ! Former contestant Maheck Chahal's BATHTUB SCENE leaked online!
A leaked bathtub scene from Mahek's upcoming film Nirdosh is doing the rounds.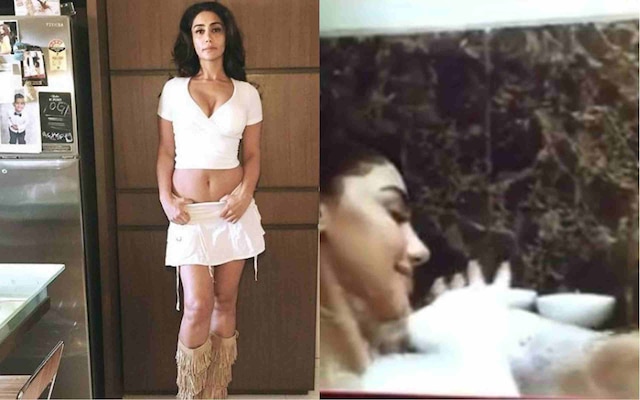 New Delhi: Former Bigg Boss contestant Maheck Chahal is unhappy with her bathtub video which has been leaked online.

Maheck says the scene is from her forthcoming movie "Nirdosh", which has been co-directed by Pradeep Rangwani and Subroto Paul. The film also features Arbaaz Khan and Manjari Phadnis.

"I was taken aback when a friend of mine bought this clip to my notice since this was shot for a particular scene for 'Nirdosh'. I bought the same to the notice of my directors Pradeep and Subroto, who are now looking into the matter," Maheck said in a statement.

"We had shot the scene with minimal people on sets and are trying to get our hands on the ones who leaked it. Being an actor, it's the first time I have ever shot a sensual scene. I don't know how to put my anger and anguish into words," she added.

"Nirdosh", a murder mystery, is slated for a release on January 19.

Previously, Maheck has featured in superstar Salman Khan starrer "Wanted" and has even participated in television show "Bigg Boss" season 5.