Late Child Artist Shivlekh Singh's Film 'BooYaa' Co-Star Chahat Tewani Writes A Heartbreaking Tribute For Him!
The news of 14 yr old Shivlekh Singh's death in a car accident has left his 'Kesari Nanda' co-star Chahat Tewani shattered who also shot with him for the upcoming Bollywood children's film 'BooYaa' starring also Remo D'Souza.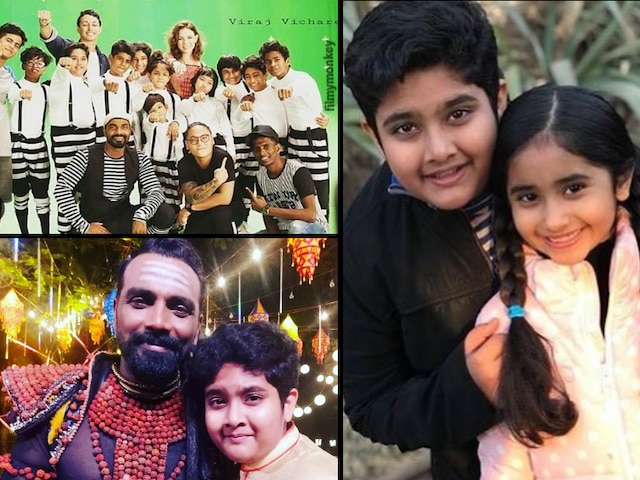 The
news of sad demise of the 14 yr old popular child actor Shivlekh Singh
who appeared in various TV shows has left the industry shocked. Shivlekh was heading for Raipur from Bilaspur with his parents, father Shivendra Singh and mother Lekhna Singh when their car met with an accident and Shivlekh died on the spot while mom-dad and another person accompanying them named Naveen Singh were left injured. Late Shivlekh had appeared in some popular TV shows including 'Sankatmochan Hanuman', 'Sasural Simar Ka', 'Laal Ishq', 'Baal Veer' and the latest being Colors TV show 'Kesari Nandan' in which he played the lead protagonist Chahta Tewani's(Kesari) friend 'Pappu'. Shivlekh had also shot for an upcoming film titled 'Booya' which stars also 'Street Dancer 3D' director Remo D'souza who is making his acting debut with this children's movie. 'Super Dancer' winner Ditya Bhande & co-contestant Masoom Narzary also star in the film.


Chahat Tewani who shot for 'Booya' with Shivlekh along with their show 'Kesari Nandan', is left heart broken with the news of his sad demise and the little girl has taken to Instagram to write a long tribute for her late friend.
Chahat shared an adorable picture with late Shivlekh and captioned it-
"I feel I'm still dreaming, I want someone to just come n tell me it was a fake news. No you can't leave us n go Shivu bhaiya. It's been only a year that I know you. Still I can remember those beautiful days of Panchgani where we were shooting for a Movie. You always cared for me as a brother and I learned a lot from you and recently last 4-5 Months of Kesari Nandan.How can I forget the tiktoks, small small dance videos, playing ludo, sometimes singing songs and specially you taught me Rap. We used to play on sets, you used to tell me horror stories and our dance video toh still pending bhaiya????????????????????????????????????????????????".
She writes in the end -
"I love u so much bhaiya. Last day of shoot when you said bye bye Chahat that time I didn't know it was a final good bye ???????????????????? Rest in Peace @shivlekh ????????????????????????❤️❤️".
[swipe to view both pics!]



View this post on Instagram
Remo D'souza is stepping into acting with this film too and talking about it he had told PTI over an year ago -
 "I'm passionate about dance and making films but acting is not my cup of tea. I have also told this to the people who approached me. But they still wanted me. So I'm going to try acting this time. I'm only doing it for the kids. There are a lot of kids in the movie."
Shivlekh's car collided with a truck on the outskirts of Raipur on Thursday and the accident took place around 3 pm in Dharsiwa area, Raipur Superintendent of Police Arif Sheikh told PTI.  The victims were heading for Raipur from Bilaspur when their car hit the rear side of an oncoming truck. Lekhna Singh was said to be in critical condition. Efforts were on to trace the truck driver who escaped from the spot leaving behind his vehicle, the SP said.



View this post on Instagram



View this post on Instagram
Shivlekh was coming to Raipur for media interviews, said Dhirendra Kumar Sharma, a family friend. Shivlekh, native of Janjgir-Champa district in
Chhattisgarh, and his parents were living in Mumbai for the last ten years.
Shivlekh shared a close bond with his co-stars from his TV shows as well as the upcoming film 'Booya', prove the pictures and videos from the sets he shared on his Instagram page and the rest which have been circulated on social media. The very bubbly child is spotted always with a smile and if you visit his Instagram, it will make you restless.



View this post on Instagram



View this post on Instagram



View this post on Instagram


Filmymonkey sends heartfelt condolences to the family hoping they find strength to cope with this huge loss.