CONGRATULATIONS! Actress Jessica Alba BLESSED with a BABY BOY
TV and Film actress Jessica Alba and husband Cash Warren welcome new-born in the family.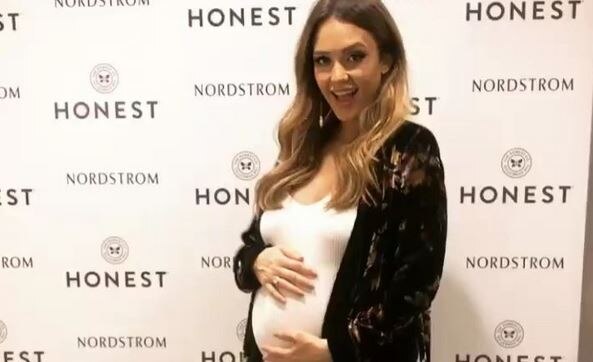 Los Angeles:
Popular TV and film Actress Jessica Alba has announced the birth of her third child -- a boy named Hayes Alba Warren.
Alba shared a photograph of the newborn on social media on Monday, reports dailymail.co.uk.
"12/31/17. Best gift to ring in the New Year! Cash (Warren) and I feel so blessed. Haven and Honor are already obsessed with their new baby bro," Alba wrote alongside the image.


The image accompanying the message showed Hayes sleeping, wearing scratch mitts and a white onesie.
Cash Warren, who is a film producer, was equally proud and shared another image, which sees him cradling his son.
He wrote: "Hayes Alba Warren: You sure know how to ring in the New Year! You showed up a few days early but we couldn't be any happier. Your mamma is the strongest woman I know... You're so lucky to have her by your side. You have two amazing sisters who already adore you and I know you'll be thankful to have them guide the way."
"On your first day of life, I promise to love you, to cherish you, and to provide you with a sandbox full of dreams to explore. Welcome to the family my sweet baby Hayes! 12/31/2017," he added.












Jessica Alba has acted in TV shows like, 'Dark Angel', 'Beverly Hills 90210', 'Entourage', 'Trippin', 'The Office', 'Project Runway', 'Comedy Bang! Bang!', 'Planet of Apps'.
She is also known for her role in Hollywood films like, 'The Veil', 'Barely Lethal', 'Some Kind Of Beautiful', 'Sin City', 'Spy Kids 4', 'Into The Blue' and 'Fantastic Four' and many more.
Jessica Alba and Cash Warren got married in year 2008 and are already parents to two daughters.
Congratulations to Jessica and Cash.