Dance Deewane 2: Overwhelmed by a contestant's performance, Shashank Khaitan extends his financial support
Dance Deewane 2 is being judged by Madhuri Dixit, Shashank Khaitan and Tushar Kalia.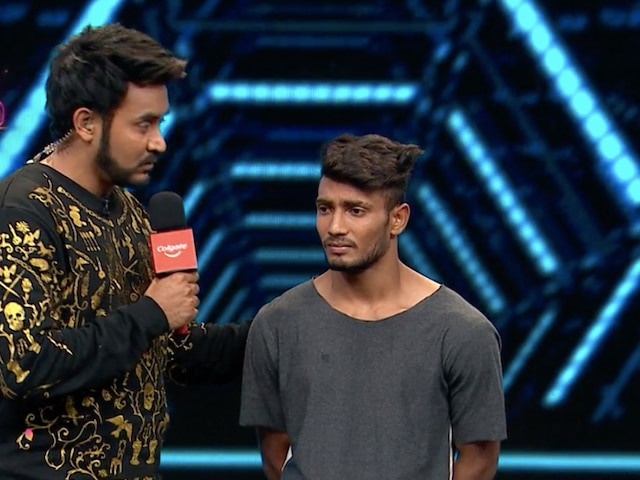 New Delhi:
Giving is not always about contributions, it's about making a difference and Shashank Khaitan has been making a difference in the lives of many. Currently, judging COLORS' Dance Deewane season 2, Shashank has always managed to empower and encourage those who've put their lives on hold due to various circumstances.
In the upcoming episode of Dance Deewane, a young delivery boy, who believed in his passion for dance, mesmerized the judges with his performance. Vishal Sonkar, a 23 year old from Jamshedpur has given up his delivery boy job to try and make dance his career. Vishal has been fighting all odds and has been working odd jobs and hours to be able to fend for his mother's treatment. His mom has been suffering from a arthritis that has dried all their funds and Vishal has shown great determination to be able to help her in every way he can.
Also READ- Shashank Khaitan finds another daughter in Dance Deewane season 2


On hearing the struggles Vishal had to encounter, an emotional Shashank quickly turned into a guiding force. He advised Vishal to pursue his passion further and agreed to help him by financially supporting him for his mom's treatment. Shashank's gesture got the young lad emotional and he promised to never give up on dance and continue his practice to perfection.

Shashank who went up on stage to embrace an emotional Vishal, said, "I commend you for never giving up irrespective the tough situations you've faced in life. Your performance has been one of the best I've seen. You can take your mom to the best doctor get her treated and I will take care of the expenses. You just concentrate on your dance and pursue your talent. I wish you all the best and hope that all your dreams come true."

Sometimes, a small gesture of love and support finds its way in enabling others to continue being kind. A lesson Shashank Khaitan teaches us with ease on Dance Deewane.