Dimpy Ganguly TROLLED for getting PREGNANT before marriage; Hubby Rohit Roy HITS BACK at HATERS!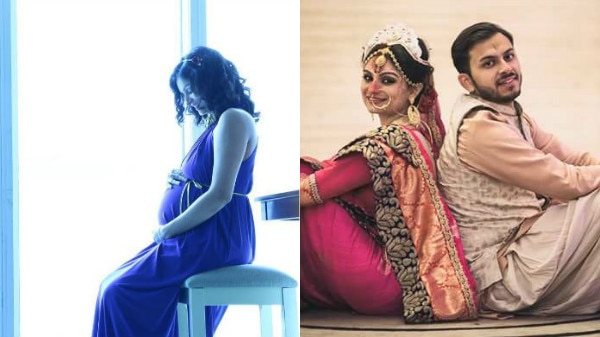 TV actress Dimpy Ganguly who got married to Rohit Roy last year in November recently gave birth to a baby girl. The couple welcomed their bundle of joy on June 20 and named their princesss, Reanna. While wishes are pouring from all corners for Dimpy and her baby looks like this news didn't go well with some on social media.



UNSEEN PICS from Dimpy Ganguly's fairy tale WEDDING are absolutely STUNNING; Here's the complete album!

On Saturday Dimpy announced the birth of her baby girl with this picture of herself flaunting her pregnant belly. But soon as she posted the picture, some of her fans accused her of getting pregnant before marriage.



Our baby girl Reanna decided to come to us early with 100000 hugs 2000000 kisses and million cuddles waiting for her on 20th of June early morning..lighting our world up like eternal Christmas! I would like to thank all my friends and family for being with us through this journey and God almighty for blessing us and praying that He guides me on this new journey of parenthood every step of the way! Dugga! Dugga! Thank you daddypie @acidxxx for capturing this moment! Love you!❤
A photo posted by Dimpy (@dimpy_g) on Jun 24, 2016 at 10:48pm PDT



We all know that Dimpy tied the nuptial knot on November 27, last year and so some of the fans accused that she got pregnant before marriage as the baby was born before 9 months. Soon they started calling Dimpy a gold digger and how she trapped her husband Rohit by getting married!



But looks like it didn't go well with her hubby Rohit Roy who lashed out at haters and called his relationship with Dimpy based on love and trust.



He also thanked the supporters and asked for their blessings and good wishes.



Looks like Dimpy's hubby is quite possessive about his dear wife and can't hear a word against her. Well done Rohit that's exactly we expect from a man, to always stand up for his girl/woman.

And congratulations to you both on arrival of the little angel!