Mansi Srivastava Aka 'Lavanya' Set To EXIT Star Plus Show 'Divya Drishti'?
'Ishqbaaaz' actress Mansi Srivastava, who is currently seen in 'Divya Drishti, is set to bi goodbye to the Star Plus show!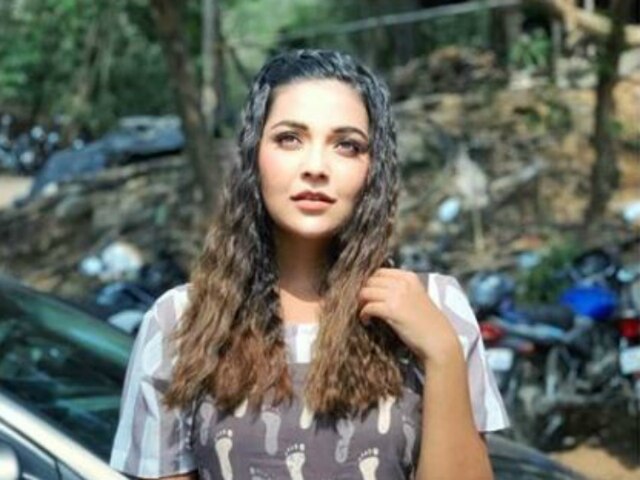 TV actress Mansi Srivastava, who is currently seen playing the role of 'Lavanya' in Star Plus' super-natural show 'Divya Drishti' featuring Sanay Sayyad, Nyra Banerjee and Adhvik Mahajan in lead roles, recently made headlines as her character turned into a lizard in the show. However, the actress' fans are loving her performance in 'Divya Drishti'. But, here comes bad news for Mansi Srivastava's fans. Reportedly, the actress is set to bid goodbye to the show as her character is coming to an end soon.
'Divya Drishti' cast (Photo: Instagram)
According to an entertainment portal, the lizard lady Lavanya will be killed in the upcoming episodes of 'Diya Drishti'.


Yes, you read that right!

Speaking about the same, sources told India Forums that, "Lavanya and Divya-Drishti will have a huge fight in the forthcoming episodes and in that banter, the sisters will kill Lavanya who was turned into a chipkali (lizard) by Pishachini. The story is nearing its end and hence negative characters will be killed in the show."

Ishqbaaaz actress Mansi Srivastava REVEALS the reason for calling off her engagement with Mohit Abrol


Mansi Srivastava (Photo: Instagram)

However, the actress as well as 'Divya Drishti' makers are yet to react on the same.

Speaking about 'Divya Drishti', the super-natural drama began in February this year and is fetching decent TRPs for the channel. The chemistry between lead pair Sana (Divya) & Adhvik (Rakshit) as well as Sangeeta Ghosh's performance as antagonist 'Pishachini' is also getting positive response.


Mansi as lizard in 'Divya Drishti' (Photo: Web)

Coming back to Mansi Srivastava, the pretty actress made her TV debut with Channel V's popular show 'Suvreen Guggal–Topper of The Year' as female lead Smriti Kalra's younger sister. She rose to fame after playing the lead role in Zee TV's 'Do Dil Bandhe Ek Dori Se' & went on to feature in popular shows like 'Sasural Simar Ka', 'Neeli Chatri Waale' among others & became a household name as Bhavya from 'Ishqbaaaz'.

Stay tuned for more updates!