GHULAAM: Sareeka Dhillon aka Rashmi's role to get a NEW CHANGE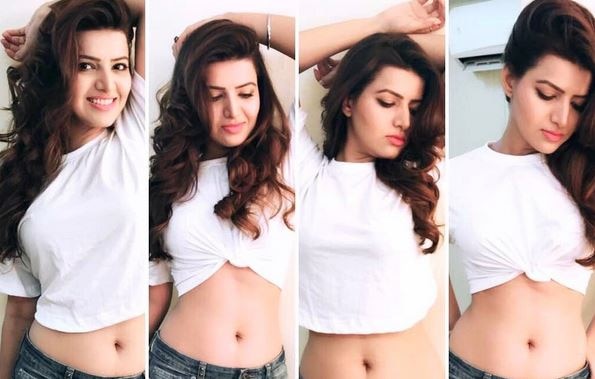 Mumbai:
TV actress Sareeka Dhillon is elated with the appreciation she has been getting for her role of a mute girl named Rashmi in TV show "Ghulaam".
In the upcoming track of the Life OK show, Rashmi will get her voice back.
"It has been very challenging, both emotionally and mentally, for me to play the character of Rashmi. When you have to convey your emotions only through the expressions, it gets difficult as I had to keep all the minute details in mind to do justice to my role," Sareeka said in a statement.
"I am extremely happy with the appreciation I have received for my character," Sareeka added.
Rashmi gets her voice back when she is locked in the car with a bag of scorpions. Veer essayed by actor Vikkas Manaktala traps a helpless Rashmi in the car with a bag full of these poisonous creatures with evil intentions, but the plan backfires.


























The lady who had lost her speech, magically regains it after crying out loud and trying to seek for help.
Talking about this, Sareeka said: "Now, with me getting my voice back in the show, I am looking forward to do some good scenes. I am thankful to the makers for bringing this track and having faith in my work. My only aim is to push myself to do better every day."
Sareeka rose to fame with Star Plus show 'Yeh Hai Mohabbatein'.
In the show, Niti Taylor aka Shivani and Param Singh aka Rangeela and Vikkas Manaktala aka Veer play the lead roles.