Graft case: TV actor asked to surrender to CBI in two days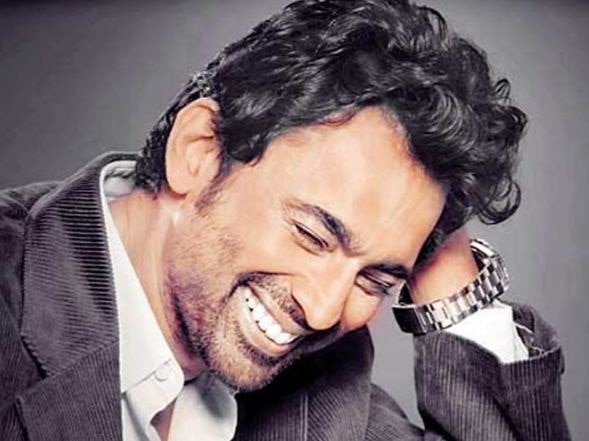 By:

PTI
Updated:
05 Oct 2016 08:14 PM
New Delhi: TV actor Anuj Saxena was on Wednesday directed to surrender before CBI within two days by a special court in a graft case, in which co-accused and senior bureaucrat B K Bansal allegedly committed suicide recently.

Special CBI Judge Gurdeep Singh denied anticipatory bail to Saxena, the Chief Operating Officer of Elder Pharmaceuticals, while dismissing his contention that if arrested by CBI, he will meet the same fate as Bansal, who and his entire family commited suicide. Bansal was Director General in the Corporate Affairs Ministry.
In his anticipatory bail plea, Saxena's counsel claimed, "If I (Saxena) am in custody, my condition will be same as of Bansal. Please grant me protection from arrest. I will cooperate in the investigation."

At this, the court said, "There are other persons also in custody in this case. Has everyone committed suicide? Everyone's case differ from person to person. CBI will take care of this."

During the proceedings, CBI opposed Saxena's plea seeking the relief, saying his custodial interrogation was required.

"Let him surrender first," public prosecutor K P Singh said, adding that allegations against the actor were serious.

According to the CBI, Saxena had played a direct role in bribing Bansal to ensure that he does not order an SFIO inspection against his company on charges of illegal collection of Rs 175 crore from 24,000 investors, diversion of funds to companies abroad and not filing returns on time.

Saxena, known for roles in soaps "Kkusum" and "Kumkum", had sought the relief saying he did not have any direct link with the case and there was only a disclosure statement of a co-accused.

Bansal, who was out on bail, allegedly hung himself along with his son at their residence on the intervening night of September 26-27 with a purported suicide note claiming "harassment" by CBI. The incident occured nearly two months after his wife and daughter committed suicide after a CBI raid at their residence.
CBI claimed that an FIR was registered against Saxena

alleging that his company Elder Pharmaceuticals had bribed Bansal to ensure that he does not order an SFIO inspection on the charges against him.

Saxena is yet to be arrested by CBI which had taken into custody Bansal, middleman Vishwadeep Bansal and two other private persons.

Bansal was arrested by CBI on July 16 for allegedly accepting bribe from the pharmaceutical company.

His wife Satyabala (58) and daughter Neha (28) allegedly hung themselves from ceiling fans in separate rooms at their residence in Nilkanth Apartments in East Delhi's Madhu Vihar on July 19.