Hiba Nawab abuses co-star Aanchal Khurana on the sets of 'Meri Saasu Maa'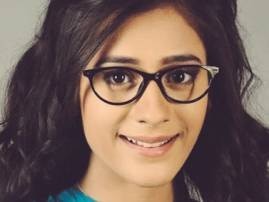 New Delhi: TV actress Hiba Nawab is always in news either for her affair with co-star Pearl V Puri or for her unprofessional behaviour on the sets of Zee TV's Meri Saasu Maa

Earlier co-star Aanchal Khurana has told entertainment portal Tellychakkar.com that Pearl and Hiba's growing intimacy on the set of the Zee TV's show has created problem for all the crew members.

Now latest we hear that the leading actress of the show, Hiba reportedly barged into co-star Aanchal Khurana's  room and started abusing her.

Tellychakkar.com quoted an eyewitness from the incident saying, "An unexpected scenario broke out when Hiba reacted wildly to the news that broke out. She got into Aanchal's room and took the latter by shock when she started hurling abuses at her, using words beyond explanation. Aanchal asked Hiba to control her tongue for quite a long time during the argument. However, at the end she just could not take more, and gave it back to Hiba."

Later the producers Rahul Tewary and Saba Mumtaz intervened between them and stopped the fight.

Reports also claim that producers asked Pearl and Hiba to maintain decency on sets.