ISHQBAAZ: SHOCKING! Romi to get KILLED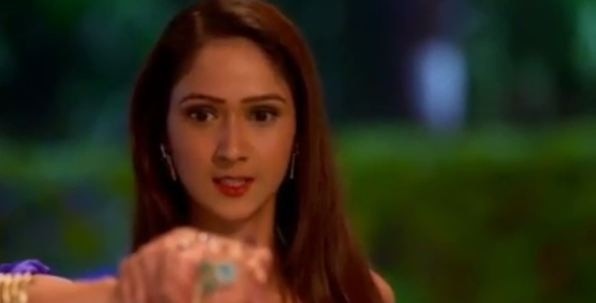 New Delhi: Star Plus' Oberoi brothers are on fire these days. As Omkara Singh Oberoi (Kunal Jaisingh) is totally nailing in Dil Bole Oberoi with his looks an acting, Shivaay Singh Oberoi (Nakuul Mehta) too is wooing the audience with his SSO style.

But the makers of Ishqbaaz have planned quite a high-voltage drama for its audience. Well, you read the headline and it is quite a shocker! But it is true.

As we reported that Anika (Surbhi Chandna) with stop Tia and Shivaay's wedding by getting Dushyant in the Oberoi Mansion. With this Tia's truth will be revealed.

As per a report in Tellychakkar.com, Romi(Krissann Barretto), who until now was on Tia (Navina Bole) and Svetlana's (Reyhna Malhotra) side, will come to know that Tia was the reason for her brother Robin aka Dushyant's death. She will decide to take revenge from Tia and will join hands with Shivaay.

According to the source of the portal, "An enemy's enemy is always a friend. Believing in the same, Romi will switch sides and decide to get back on Tia and her family by helping Shivaay. She will steal the video from Mrs Kapoor in order to give it to Shivaay."

But wait! This is daily soap, how can the protagonist win so easily! So, Svetlana and Mrs.Kapoor will get to know about this. They will confront Romi about it.

When Romi will refuse to change her mind, they will kill her.

Will Shivaay come to know about this? When will truth get revealed in Ishqbaaz?

Stay tuned for all news and updates.