Iss Pyar Ko Kya Naam Doon 2 couple Avinash Sachdev and Shalmalee Desai getting DIVORCED!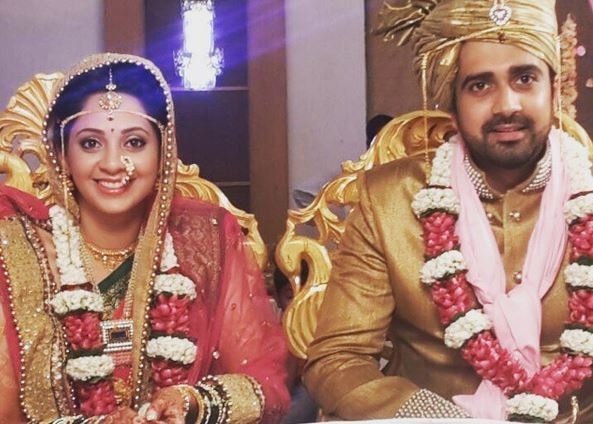 New Delhi
: Popular TV actor Avinash Sachdeva, who gained popularity with Zee TV show 'Choti Bahu' is once again in news. Not that he is making a comeback, but actor's 2-years-old marriage has hit the rough patch.
Avinash Sachdev got married to his co-actress in Iss Pyar Ko Kya Naam Doo 2 Shalmalee Desai in year 2015 and now they are heading for separation. There are strong rumours that couple has been living separately from last one week.






As per report in Spotboye.com, "Speculations are rife that Avinash's marriage with Shalmalee is not working out because of his philandering. A source close to the couple reveals that Shalmalee is not very happy with Avinash as she doubts his loyalty towards her.There are also soft whispers suggesting that there have been cases where the two have had heated arguments which eventually turned ugly. They are unable to mend the bridge and the situation is getting worse between the two."
As per another report in Bollywoodlife.com, "A few days back, Suyyash Rai held a gig at a suburban hotel called Bombay Adda. Quite a few celebs attended the event including Avinash. When friends asked him about Shalmalee who was missing from the do, he said that she was unwell. A celeb friend of Shalmalee called her up to enquire about her well-being, she said that everything was not hunky dory between the couple. She also made some revelations about him that shocked the friend. Apparently, when Avinash found out that she had spoken about him, they had an argument which turned rather heated. Post that, Shalmalee decided to file for divorce."












The report further suggested that Shalmalee is adamant about filing the divorce.
But when the portal contacted Avinash, he said, "These rumours are the biggest joke of my life. They are just rumours. People can assume and write whatever they feel like,"
Couple met during the shoot of 'Iss Pyar Ko Kya Naam Doon 2' and it was not love at first sight. They had first conversation after 6 months when the serial's team met for a lunch. That time, Avinash and Shalmalee's love story started and it is sad that it is ending now.
We just hope that this cute couple resolves the problem and get back together.