MTV Ace Of Space 2 : Jay Bhanushali To ENTER As Special Guest, REVEALS His Favourite Contestants
Popular TV star Jay Bhanushali will enter MTV Ace of Space 2 as a special guest.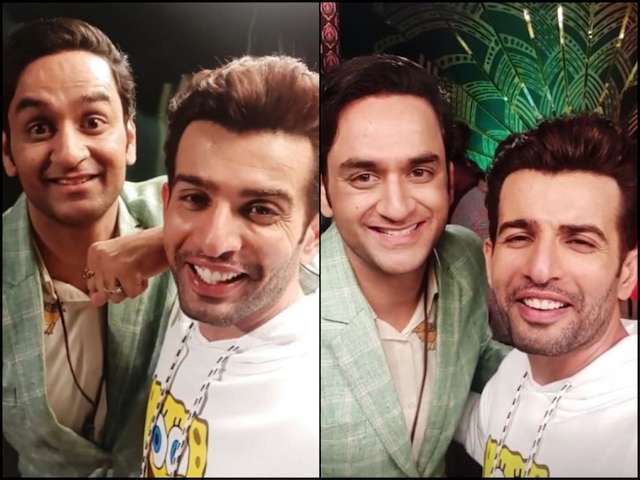 New Delhi:
This weekend, MTV Ace of Space 2 welcomed TV star Jay Bhanushali as the special guest. Jay visited the Mastermind's house and brought a host of fun games and interactive sessions for the contestants to lighten the elimination stress amongst them. Jay engaged the contestants in a quirky game called, "Tag Tag ki Baat Hai" where they attributed some fun tags that they felt were apt for each other.
Jay, who is closely following the show, also advised each of the contestants on how they're being perceived by the viewers outside and how they should up their game on the show. Moreover, he makes the elimination process even more exciting by saving Baseer Ali from the entire drill.
Expressing his happiness of being a part of the special episode, Jay exclaims, "It was a great experience to be a part of MTV Ace of Space 2. The contestants are fantastic with a mix of a great talent. I'm hooked on to it for the fights and the entertainment and Vikas is doing a fabulous job on this show."


16 Days After Her Birth, Jay Bhanushali-Mahhi Vij Take Their Newborn Daughter Home From Hospital!

When asked about his favorite contestant on the show, Jay said, "I have to be biased because I know two people inside the house from before, Krissann Barretto and Shruti Sinha. Both of them are strong contenders and I'm quite impressed with the way they put forth their point of view." Jay, who has been a part of so many shows before, feels a format like Ace of Space is an extreme test of one's patience and temper. "Abhi tak maine aise shows kiya nahi hai isliye mera temper kisi ne dekha nahi hai", reveals Jay. He feels respect towards each other is of utmost importance in a show like this and if he has respects people, he expects the same in return.

Also READ| Ace of Space 2: After Divya-Varun, Will Baseer-Lucinda Be The New Lovebirds?

As the game is on its third week, the viewers are in for an intense fight by the contestants to be at the top. For Jay, Baseer Ali and Salman Zaidi are the top 2 contenders on the show right now, along with Shruti who he feels is also a promising contestant. "It'll be nice to see the finale with Baseer and Salman in the finale fighting for the trophy", confesses Jay.

Amidst all the fun, this week's elimination will create an uproar! While Salman and Baseer get into a huge fight, Nasir Khan feels he is no longer fit to be a part of the show. Will Mastermind Vikas Gupta ask him to stay back or leave the show? 'Who will leave the house this week?'- is the question on everyone's mind.