Rape accused Karan Oberoi suffers a PANIC ATTACK in the police van; TV actor to spend 14 nights more in Jail!
TV actor Karan Oberoi was arrested for allegedly raping and blackmailing a woman on the pretext of marrying her.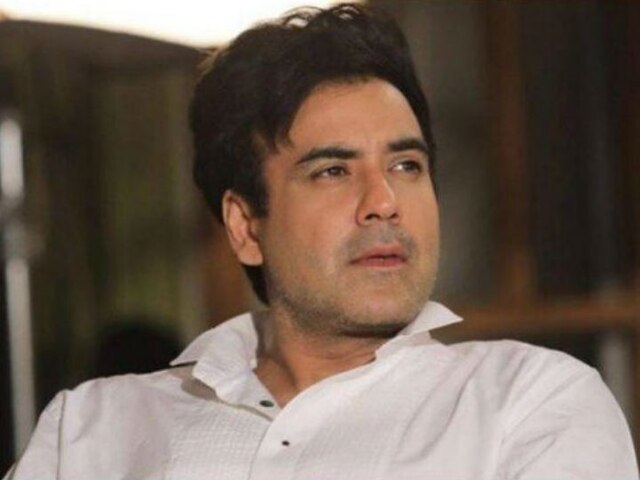 Looks like there is no respite for TV actor Karan Oberoi, who was arrested on May 6 on charges of rape and extortion levelled against him by a tantrik-and-healer. The accused TV actor is in extreme stress as his judicial custody has been extended by 14 days more.
The actor suffered a panic attack in the police van on Thursday(May 23, 2019). He was produced in the Metropolitan Magistrate Court, Andheri, wherein the judge announced that his custody has been extended by 14 days following which Karan suffered a panic attack!
TV actor & singer Karan Oberoi arrested for raping, blackmailing woman!


While heading back to the jail, a dejected and disappointed Karan got a panic attack and even broke into a sweat.

An eyewitness told TOI, "Karan suffered a panic attack in the police van after he left from the court. He was crawling under the bench gasping for air. He was given a glass of orange juice after which his condition became stable. He is not in a good state and people close to him are worried about his health."

However, both his sister Gurbani Oberoi and his lawyer Dinesh Tiwari denied the rumour.

When asked about moving the High Court for Karan's bail, Gurbani told the website, "We will do it either tomorrow or on Monday."

For the uninitiated Karan was arrested for allegedly raping and blackmailing a woman on May 5 in suburban Oshiwara. The woman complained to police that Oberoi, who was in a relationship with her since 2016, allegedly raped her on the pretext of marrying her. He also shot some objectionable videos of the woman and demanded money from her while threatening to release the clips, the official said.

Based on the woman's complaint, Oberoi was arrested and booked under Indian Penal Code Sections 376 (rape) and 384 (extortion).

Many of his industry friends including Pooja Bedi, Sudhanshu Pandey, Samir Soni stood up in his support.

ALSO READ: Karan Oberoi's friend Pooja Bedi – Rape case against actor "fake", hopeful of bail