Kaun Banega Crorepati 11: Top 6 Superstar Singer Contestants Give Musical Tribute To Mahatma Gandhi
The finalists of Superstar Singer will pay a musical tribute to Mahatma Gandhi on Kaun Banega Crorepati 11 as part of the Gandhi Jayanti special episode.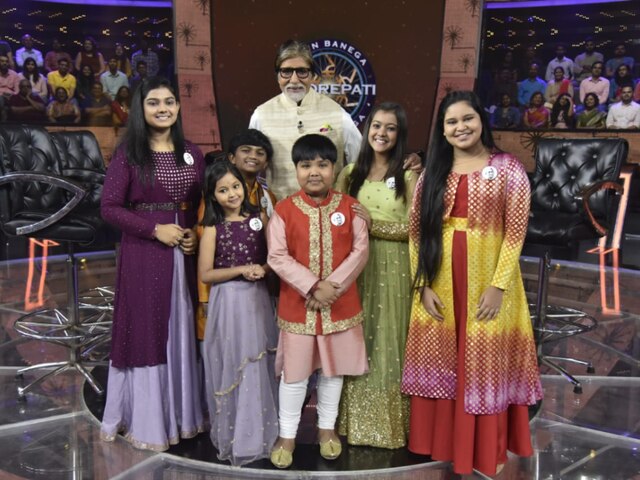 New Delhi:
As the popular singing reality show Superstar Singer gears up for a befitting finale, the contestants along with the audience have been waiting with bated breaths through the journey to find out who becomes the singing ka Kal. Amidst their preparation for the final performance this weekend, the top 6 superstar stars, Prity Bhattacharjee, Chaitanya Devadha, Harshit Nath, Sneha Shankar, Ankona Mukherjee and Nishtha Sharma reached the sets of KBC 11, for a special performance.
As the entire nation comes together to celebrate the 150th birthday of the Father of the Nation, Mahatma Gandhi on 2nd October (Gandhi Jayanti 2019), the contestants will be seen performing on a very beautiful song in the memory of Gandhiji. KBC will be celebrating Gandhi Jayanti by hosting the Karamveer special episode on 2nd October and the contestants of Superstar Singer only made it even more memorable by performing the most favorite song of Gandhi ji - Vaishnav Jan. While the audience stood up and joined the contestants, the host of the show Mr. Amitabh Bachchan was left enthralled.
(Source- Instagram)


While congratulating the kids for making it to the finals and wishing them luck for their performance at grand finale, Mr. Amithabh Bachchan said, "I wish them all the best. The finale of Superstar Singer is on 6th October and we have got our top 6 finalists for this season. Whatever maybe the results, in my view they are already winners."

Also READ: THESE Two Shows To Replace 'Kaun Banega Crorepati 11' In November?

The grand finale of Superstar Singer will air on Sony Entertainment Television this weekend at 8pm. The Gandhi Jayanti special episode of Kaun Banega Crorepati will telecast on October 2. The viewers can catch a glimpse of the top 6 finalists of Superstar Singer during the episode.

Watch this space for more updates!