KAUN BANEGA CROREPATI gets its FIRST CROREPATI
Meet the first 'crorepati' of Kaun Banega Crorepati season 9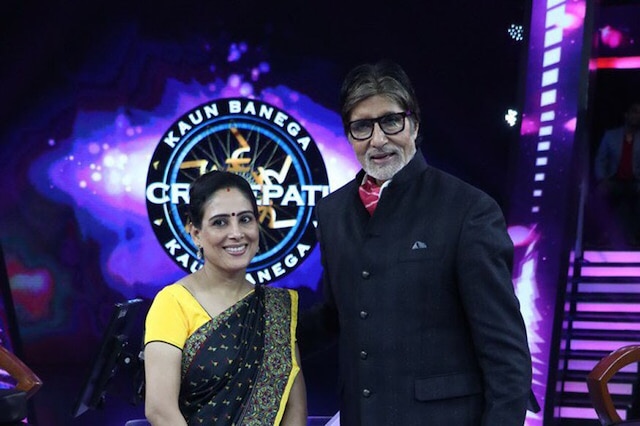 New Delhi
: Sony Entertainment Television's game show Kaun Banega Crorepati 9 has finally got its real winner who answered all the 14 questions and won Rs.1 Crore.
Anamika Majumdar, a housewife and NGO worker from Jharkhand is the first crorepati of Kaun Banega Crorepati season 9.
Just after winning the whopping amount of Rs. 1crore, host of the show, Amitabh Bachchan told Anamika to share this happy news with her daughter on the phone.
Talking to news18.com, Anamika said, "Aisa lagta hai zindagi ek dum se badal gayi. People have started respecting me more. I'm happy that now my NGO is also getting recognition. Only god knows how hard I have tried for this day,"
She further said, "I only did preparation for 15 days. And I think this much amount of time is enough to prepare. But I was very focused as I wanted to win it at any cost. I thought that was my last chance to do something for my NGO."
Anamika is B.Com graduate and stay with her husband of 15 years.
Congratulations to Anamika Majumdar.