'Kkusum' actress Nausheen Ali Sardar REACTS on getting TROLLED for her transformation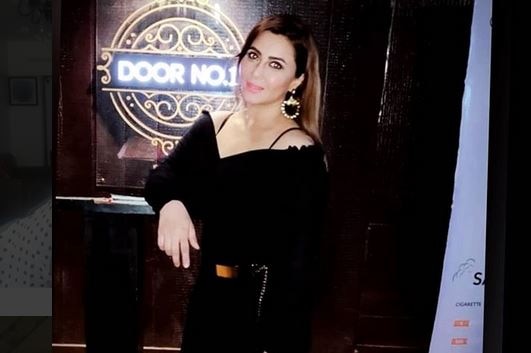 New Delhi: TV actress Nausheen Ali Sardar who is known for her role in & as 'Kkusum' was in news some days back.
The reason for it was her transformation and unrecognizable pictures on social medi
a. Actress was also mercilessly trolled for her pictures.
Now actress has reacted on the trolls and while talking to HT, she said, "If someone expects me to look the same as I did 15 years ago, then something is wrong with that someone."

Actress further said, "Everybody looks different when they grow up, so why do people expect me to remain the same? Don't people groom, use photo technologies and filters to look different and beautiful in photos? If everyone else is doing it, then why can't I? My personal life has gone for a toss. I'm extremely hurt. All this negativity is very depressing. I'm born to an Iranian mother and Punjabi father, and my struggle with weight is never-ending. I have to stay in shape all the time, so at times things are not in my hand."

ALSO READ: TV actor Gautam Rode CHEATED of 2 Crores by a builder 

Nausheen revealed that such kind of things affect her family. She said, "My father is no more and I'm closest to my mother. Imagine how such things would affect her. Our extended family and her friends will ask her questions and how embarrassing can that be? How will my nephew deal with questions from his school friends about her aunt?,"










I have nothing to hide about myself. If I had to, then I wouldn't have posted those photos in the first place. But that doesn't mean people [can] comment anything distasteful. I didn't want such negativity to affect my self-esteem. Also, I'm relatively new on Insta and didn't know how to go about [blocking trolls]. I'm a little technically challenged. So I deleted all those photos and then wrote a message. Since then, things are better.", said Nausheen at the end.

Nausheen has been a part of various popular TV shows and was last seen in &TV's 'Gangaa' which went off-air in 2016. Ever since than, the actress is away from TV.