'Kullfi Kumarr Bajewala' Lead Mohit Malik Aka 'Sikandar' Reacts on Rumours Of Quitting The Show Post Leap!
TV actor Mohit Malik, who is currently playing the lead role of 'Sikandar Singh Gill' in Star Plus' 'Kullfi Kumar Bajewala', has dismissed the rummours of quitting the show post leap.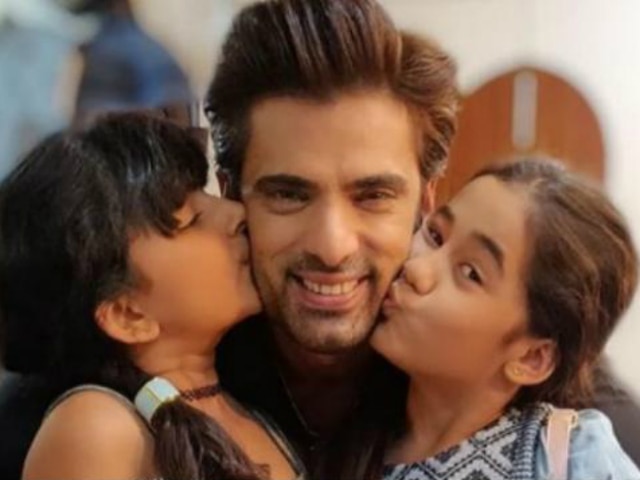 Much-loved Star Plus show 'Kullfi Kumarr Bajewala', featuring Mohit Malik, Aakriti Sharma, Myra Singh and Anjali Anand in pivotal roles, is set to undergo a time-slot change from next week. Gul Khan's Star Plus show, which went on-air in March 2018 and got huge acclaim for its story line and performances, will air at 6:30pm in the evening from 14th September. 'Kullfi Kumarr Bajewala' is witnessing a dip in TRPs since last few months and the makers are now reportedly planning a leap to make the show more interesting. As per latest buzz,
lead actor Mohit Malik might quit the show post leap
.




The talented actor, who became a household name with his role of 'Sikandar Singh Gill' in 'Kullfi Kumarr Bajewala', has finally reacted on the rumours and has dismissed the reports of quitting the show for now.

'Kullfi Kumarr Bajewala' Actor Mohit Malik & actress-wife set to be parents after 8 years of marriage?

Speaking about the same, Mohit Malik told Tellychakkar that, "Nothing is confirmed yet. I haven't been communicated about the leap so I'm not in the position to comment on it.  For, now I'm very much part of the show and if at all I plan to quit, I would announce the same."


Mohit with 'Kullfi...' co-star Aakriti Sharma (Photo: Instagram)

Hmm...the news will surely make Mohit Malik & 'Kullfi Kumarr Bajewala' fans super-happy.

On a related note, child actress Aakriti Sharma is playing the role of protagonist 'Kulfi' in the Star Plus show along with Mohit Malik and the duo is getting rave reviews for their performances since beginning and the show has managed to strike a chord with the audience. Now, it'll be interesting to see if the channel's decision of changing 'Kullfi Kumarr Bajewala' time-slot will prove to be beneficial for the show or not.

Another Gul Khan show 'Yehh Jadu Hai Jinn Ka', featuring Vikram Singh Chauhan and Aditi Sharma in lead roles, will take over 'Kullfi Kumar Bajewala' 8:30pm slot from next week (14th October).

Stay tuned for more updates!