TV actor Anuj Saxena seeks anticipatory bail in graft case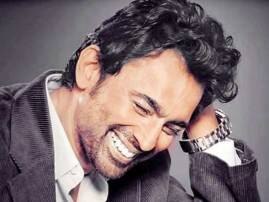 By:

PTI
Updated:
10 Aug 2016 05:37 PM
New Delhi: TV actor Anuj Saxena, known for roles in soaps 'Kkusum' and 'Kumkum', has moved a special court in New Delhi for anticipatory bail in a graft case also involving Director General of Corporate Affairs B K Bansal. Special CBI Judge Gurdeep Singh has asked CBI to respond to Saxena's plea while putting it up for hearing on Thursday.

According to CBI, an FIR was registered against Saxena alleging that his company Elder Pharmaceuticals had bribed Bansal to ensure that he does not order an SFIO inspection against his firm on charges of illegal collection of Rs 175 crore from 24,000 investors, diversion of funds to companies abroad and not giving returns on time. Saxena, who is Chief Operating Officer and Chairman-cum Managing Director, has not been arrested by CBI which has taken into custody Bansal, middleman Vishwadeep Bansal and two more private persons.

Bansal is currently out on interim bail granted by the court till August 22 following alleged suicide by his wife and daughter after his arrest. The court will also hear the bail plea of Vishwadeep Bansal on Thursday.

The case emanated from complaints received by Registrar of Companies in the Ministry of Corporate Affairs from investors who had alleged that Elder Pharmaceuticals had collected over Rs 175 crore from over 24,000 investors under Companies' Acceptance of Deposits Rule, CBI has said. The company had allegedly lured them offering attractive rates of interest ranging from 9.5 per cent to 11.5 per cent on deposits ranging from a 12-36 month period. Over 1000 such complaints were made to RoC, they said.

The ministry had instituted an inspection by Regional Director (West) Mumbai which claimed the company had allegedly not kept 15 per cent of deposits in liquid form, accepted Rs 138 crore from other companies which was akin to accepting deposits among other acts which were against the law, it has said.