MTV Roadies Xtreme: Judges- Raftaar & Neha Dhupia break down to tears on hearing tragic story of this Pune contestant!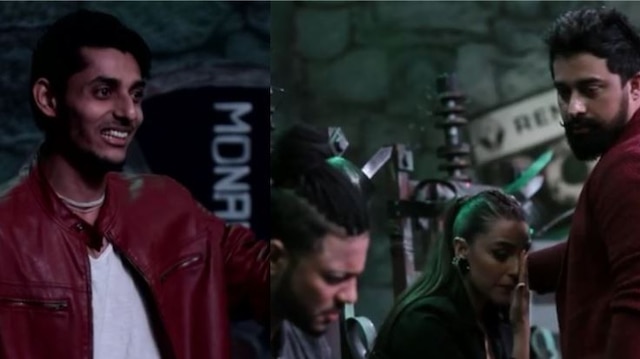 Youth based reality show MTV Roadies Xtreme's latest episode took the judges' panel on an emotional ride when one of the contestant unravelled his tale on the show!
Raftaar & Neha broke down to tears on hearing sad story [pic credit: Voot]We have often seen the four judges Neha Dhupia, Prince Narula, Nikhil Chinapa and Raftaar blasting candidates during the auditions but for the first time in this season a contestant's story moved the judges so much that two of them broke down!



Every mom must have a son like him... Nd every sistr must have a bro like him.. Girls those havnt any brother thy wish u #viditsharma as their bro pic.twitter.com/XMdtRKQGUk


— Shruri Biswas (@BiswasShruri) March 20, 2018
When Pune boy, Vidit Sharma shared his story in which he lost his sister in a car accident, Neha and Raftaar broke into tears and Rannvijay had to step in to console them.
Vidit Sharma
WATCH: Mr. Punjab Harpawit Singh EXPOSES Roadies Xtreme Auditions; LASHES OUT at the makers and calls the reality show FIXED!
Though he was selected by the four gang leaders to proceed in the game, his journey for sure is inspiring and showed an emotional side of judges on show!
An emotional Neha Dhupia
Roadies Xtreme airs every Sunday on MTV. The show is currently in its 12th season and is hosted by VJ Gaylen.
Watch the full video
here:
https://www.voot.com/shows/mtv-roadies-xtreme/16/567520/did-he-just-propose-to-neha-/572846