MTV Roadies Xtreme: Kashish Thakur Pundir from Neha Dhupia's gang WINS the show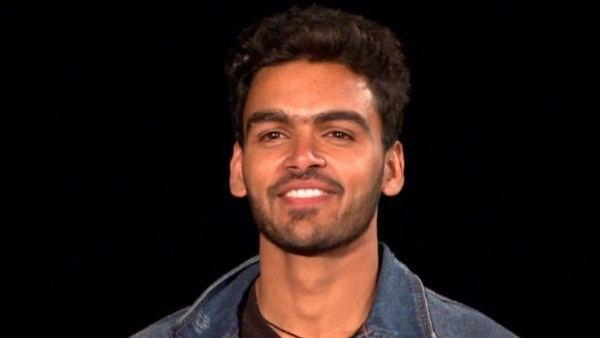 MTV Roadies Xtreme aired its grand finale on August 5 and it was Kashish Thakur Pandir from Neha Dhupia's gang who emerged as the winner of the popular reality show. The Haryana boy took home the winner's trophy and a brand new car. After battling it out for months with the other Roadies contestants, Pandir, Nishkarsh Arora and Preeti Kuntal made it to top three of MTV Roadies season 15. The three finalists gave their best in the final task which combined puzzle-solving, wrestling and archery. In the end, it was the 24-year-old Kashish, who overcame all the odds and won the task.
Taking about his victory, Kashish told IANS, "I have no words to explain my feelings. 'Roadies Xtreme' was and will remain my most cherished experience. The fact that I was on the journey was such a big achievement in itself and winning the coveted title was icing on the cake."

Interestingly,  the mixed martial arts (MMA) expert was initially in Prince Narula's team and Neh Dhupia roped him in her team in an auction task.

"I had completed half of the journey with Prince Narula and our bond had strengthened to such an extent that it could not be described in words. To be shuffled and sent to a rival gang was not something that I was expecting. It was extremely hard for me to win their trust but I am thankful to Neha ma'am for trusting me in the process," Kashish told the news agency.

Kashish's victory was very special for Neha as it marked her second win in a row. MTV Roadies Rising was won by Shweta Mehta, who was also from her team.




Look at that happiness! #GangNeha wins Roadies second time in a row. What a star, Kashish ⭐️ #RoadiesXtreme #Finale @NehaDhupia pic.twitter.com/Vvc54kq0De


— MTV Roadies (@MTVRoadies) August 5, 2018



Kashish wrote a long & heartfelt post on Instagram talking about his journey on MTV Roadies Extreme. He said that his journey was nothing short of a roller coaster ride and he had his own share of ups and downs.

Read his full post here.






The fifteenth season of MTV Roadies featured Rannvijay Singha as the mentor and host while Nikhil Chinnapa, Prince Narula, Neha Dhupia and Raftaar played the role of mentors. The reality show started its journey in Shillong and concluded it in Arunachal Pradesh.

We congratulate the deserving winner.

Watch this space for more updates!

(With IANS inputs)