MTV Splitsvilla 11: Not Rohan Hingoria, but Gaurav Alugh to WIN the show with Shruti Sinha!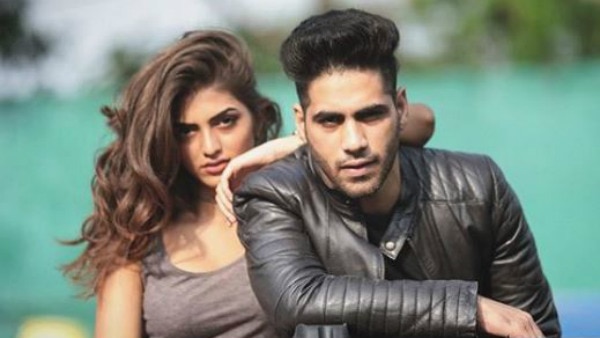 The latest season of MTV's popular reality show 'Splitsvilla', hosted by Sunny Leone and Rannvijay Singha, went on-air just a few weeks ago and there are already speculations regarding the winners. While 'Splitsvilla 11' has known TV shows like Anshuman Malhotra and Fahad Ali participating as contestants, there were reports that 'Roadies Xtreme' contestant
Rohan Hingorani and Shruti Sinha have emerged out as winners
. Now the latest buzz suggests that Shruti Sinha has indeed won 'Splitsvilla 11' but not with Rohan Hingoria.
Sunny & Rannvijay in 'Splitsvilla 11' (Photo: MTV)

Reportedly, Shruti will win 'Splitsvilla 11' with an ex 'Roadies' contestant who will enter the show as a wild-card entry.

According to an entertainment portal, "Roadies fame Samyukta Hegde and Gaurav Alugh will enter the show mid-way as wildcards."

Yes, you guessed it right!

'Splitsvilla 11' wild-card entry & 'MTV Roadies X4' contestant Gaurav Alugh will win the dating reality show with Shruti.


Shruti with Rohan Hingorani (Photo: Instagram)

Splitsvilla WINNER and HOT model in Bigg Boss 12!

Speaking about the same, a source told Tellychakkar that, "After his entry in the series, 'the dynamics between Rohan and Shruti would change, as Gaurav's bond with her is thicker.' As a result, both ex-Roadies, Gaurav and Shruti, will walk away with the trophy."


Gaurav Alugh (Photo: Instagram)

Whereas, the other wild-card entry & 'Roadies Rising' contestant Samyukta Hegde will be the runner-up of 'Splitsvilla 11'.


Samyukta Hegde (Photo: Instagram)

Shruti & Gaurav are close friends in real-life and they often posts pictures & videos with each other on social media. Check them out below:



Ex 'Splitsvilla' contestant in LOVE with a 'Big Brother' contestant!









Are you happy with Shruti winning the show with Gaurav and not Rohan? Do tell us in the comments section below!