My green eyes got me '24' role: Sumit Kaul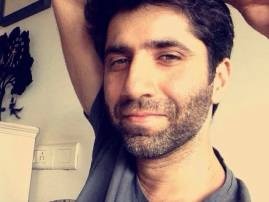 By:

PTI
Updated:
28 Jul 2016 08:33 AM
Mumbai:
Actor Sumit Kaul was left surprised when he was informed that his green eyes lent the perfect mischief to his personality that was needed for the second season of crime-thriller series "24".
Sumit is currently seen on the Anil Kapoor-starrer, which had its premiere last weekend on Colors.
The actor, who has earlier played substantial roles on "Laagi Tujhse Lagan" and "Chakravartin Ashoka Samrat", says he always felt the colour of his eyes was a role repeller as it makes him look non-Indian but "24" director Rensil D'Souza felt otherwise.
"I auditioned for two characters. One of them is now being played by Sudhanshu Pandey. When I was chosen for my role, I asked Rensil the reason. He told me that apart from my performance, my green eyes did the trick. I was surprised," Sumit told PTI.
"I always thought the green eyes actually turn away roles from me as I don't look typically Indian. Rensil said the colour somehow makes people not believe you and that is what the character needs."
The young actor says his is one of the most interesting characters on the show.
"There is so much mystery around my character. You won't get to know till the eighth or ninth episode if he is good or bad. Somehow, I get roles, which are layered and mysterious."
Working on "24" is nothing less than a wish come true for Sumit as he had been wanting to re-team up with Rensil after shooting an advertisement with him.
"I worked on an ad with Rensil a month before coming on board for '24'. I had a wonderful time working with him and I told him, 'Sir, I would love to work with you again. You are among the few directors I wish to collaborate with.'
"The next thing I know, I got a call for '24' from the same casting team, which was involved with the ad shoot."
Sumit says another highlight of being a part of the second season for him was getting to spend time with Anil. The "Haider" star did not have many scenes with the veteran but he got many career tips from the actor-producer.
"Anil sir is an institution himself when it comes to acting and he is very open about sharing his experience with us. You get to learn so much just by listening to him, his career story. He is extremely humble and helpful."
There is a lot of buzz around '24' second season as the first season, which aired in 2013, was a success on small screen.
Sumit says the new instalment has more focus on inter-personal relationships than the first one so that it connects to larger TV-viewing audience.