Nach Baliye 9: TV Actress Madhurima Tuli REVEALS Her EX Vishal Aditya Singh Called Ch**iya & Pushed Her To The Ground; SHOCKING DETAILS INSIDE!
Not all is well between the two Nach Baliye contestants who are also ex-lovers as the duo indulged in physical fight that left them injured on sets!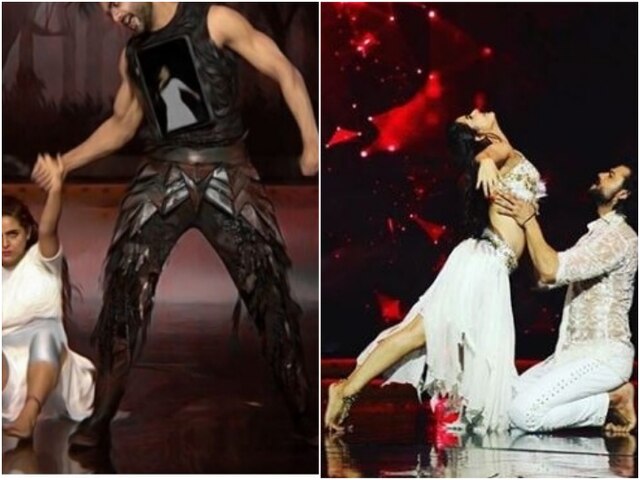 Ever since Nach Baliye 9, produced by superstars Salman Khan started it has been mostly hitting the headlines for all the wrong reasons! One of the ex TV couple participating together on show, Madhurima Tuli and Vishal Aditya Singh, became infamous for their fights and washing their dirty linen in public since the beginning only and they have done it once again.
The duo recently re-entered the show as wildcard after being evicted over low scores and votes couple of weeks back, and soon after returning they started their fights again! And this time it took an ugly turn when the ex-lovers got violent hurting each other.
Nach Baliye 9 Fight: Did Vishal Aditya Singh & Madhurima Tuli Exchange BLOWS & ABUSES? Actor Bleeds


We yesterday reported that Vishal and Madhurima went out of control on the sets of Nach Baliye and got violent.
And now the lady in question Madhurima revealed every detail of her fight with Vishal in an tell all interview with SpotboyE.
The website published that Madhurima Tuli was talking in a choked voice, accusing her ex Vishal Aditya Singh of misbehaviour during the rehearsals.
Nach Baliye 9: Vishal Aditya Singh & Madhurima Tuli's Choreographer Sanam Johar QUITS Due To Their Unprofessional Behaviour


Sharing details about her big fight, Tuli said: I was leaving the rehearsal hall after waiting for 2 hours for Vishal. At that very moment, he walked in. An argument ensued about his latecoming and he started poking me with obnoxious comments. He had been doing this in past and it was surfacing again. He also said that we both should quit the show.
She further added that He abused me. He said 'ch**iya', he then came towards me and pushed me from my chair. I fell down.
The TV actress admitted to pushing him back and said: Yes, I did. Why would I take abuse and violence from him?
Madhurima who was once romantically involved with Vishal concluded the interview saying that it was really very ugly and embarrassing. As you had reported in your earlier story, the production team had to intervene and separate us.
She ended by saying that her ex Vishal needs to see a psychiatrist.