OMG! Ex Bigg Boss contestant Bandgi Kalra booked for CHEATING!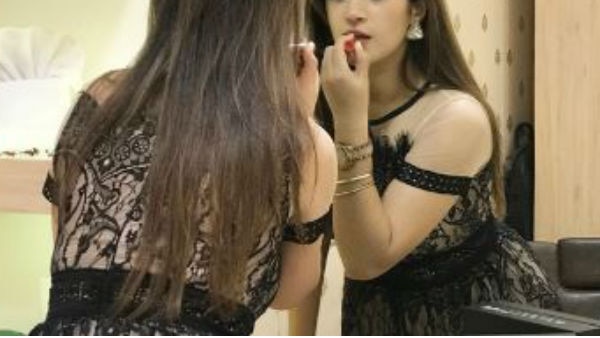 After Hina Khan another Bigg Boss 11 contestant, Bandgi Kalra is hitting the headlines for a case of cheating and fraud! Bandgi has been charged for reportedly cheating a city-based engineering student by sharing a fake ad of iPhone X on her Instagram handle. According to a Deccan Chronicle report, Yuvraj Singh Yadav, the complainant, who followed Bandgi on Instagram, claimed that the model had posted a fake advertisement of an iPhone X on the photo-sharing app on behalf of two-Delhi based firms, Different Collection and Nexafation.com.
Bandgi Kalra

On seeing the ad, Yadav was quick to book an Iphone X for Rs 61000 as it was way cheaper than the original price of over Rs 83,000.

TV actress Hina Khan SLAPS a counter legal notice in jewellery fraud case!

As per the agreement, Yuvraj transferred Rs 13,000 to a PayTM account linked to 6359007813. Later, when he checked Bandgi's account, he found the ad missing from her handle. Although that aroused his suspicion, the seller who had provided his WhatsApp number assured him that the product will be delivered to him via courier company Blue Dart.


Bandgi's love affair with Puneesh Sharma inside the house made her quite a searched celebrity on google last year

However, when the courier finally arrived and Yadav paid the remaining amount of Rs 48,000 only to find a dummy iPhone X inside the package.
Upon realising that he has been duped, Yadav filed a police complaint Marathahalli police station in Bengaluru.

Bandgi Kalra spotted with Puneesh Sharma's parents in Delhi! Marriage on cards?

"We have sent an email to Kalra and have summoned her. Though we are not sure of her exact involvement in the incident, she has promoted the product on her Instagram account. Though she has deleted the post, the victim has submitted the screenshot," Marathahalli Police Inspector Sadiq Pasha told Deccan Chronicle newspaper.


Delhi based Bandgi Kalra was one of the most popular contestants in Bigg Boss house last year

Bandgi, who had entered the Bigg Boss season 11 as one of the commoners, has not yet responded to the allegations by Singh or the police action.