OMG! Ex Bigg Boss contestant says, her husband tried to kill her; Files complaint in police!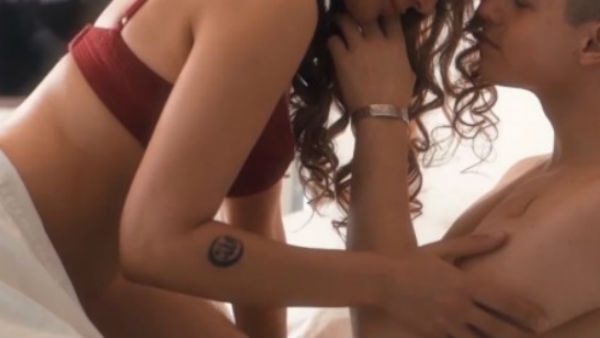 Looks like the war between former Bigg Boss contestant Sofia Hayat and her estranged husband not over yet! A couple of months back the model-turned spiritual guru had parted ways from husband, Vlad Stanescu. Sofia had kicked her husband out of the house after she caught him stealing in their own house, she added that, Vlad even tried to sell wedding ring and Rolex watch that were given to him by her. The former model also alleged that she lost her unborn baby due to stress and state of shock.
Sofia Hayat and her estranged husband in happier times(Photo: Instagram)

And now Sofia is back in news yet again! The actress has yet again made shocking allegations against her husband. Sofia has now complained to the police that her husband tried to strangulate her during their friction days.

Ex Bigg Boss contestant Sofia Hayat's HOT bikini PICS on Instagram

In a report published in SpotboyE, Sofia was quoted saying, "Yes, that's true. Vlad tried to strangulate me." She further added, "I have done what was required. The police are now looking out for him. I filed the complaint yesterday. We still don't know if he is in London or Romania."

She added, "The police thinks he is psycho; he doesn't remember things, makes up stories and he tries to convince you that you are imagining things."


(Photo: Instagram)

The actress further added, that Vlad was insecure about the difference in their wealth! "He once questioned me that why hadn't I include his name as the beneficiary in my will. I told him that you don't ask such things to people whom you love. But he said that he needs to think along those lines."

Former Bigg Boss hottie Sofia Hayat SPLITS with husband Vlad; LOSES her BABY too!


Sofia Hayat, is best known for her stint in the popular reality show 'Bigg Boss 7' which was won by Gaauhar Khan(Photo: Colors)

On a related note, Sofia married Vlad last year in April and right after their first anniversary, Sofia kicked her husband out of their husband revealing that she is heading for a divorce and now these fresh allegations is a proof that she is in no mood to patch-up and this is surely the end of their yearlong marriage.