OMG! Yamini to DIE in Naagin 2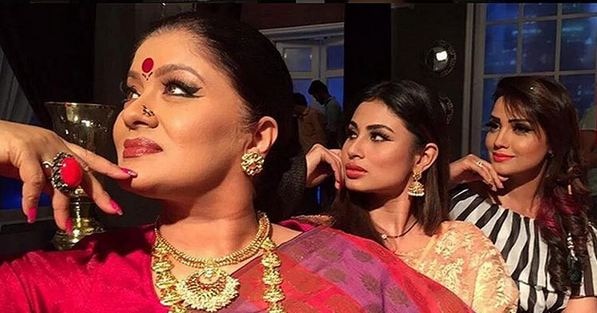 New Delhi: Colors TV show Naagin 2 has been topping the TRP charts since its start. Currently, show is going through a lot of emotions with the series of deaths happening in the story.

Mouni Roy aka Shivangi, who has taken revenge of her mother's death by killing Mahishasur (Vineet Kumar) and Manav (Indresh Malik) , will now kill an important character of the show.

Now, as per the news of an entertainment portal, Shivangi will now kill Yamini (Sudha Chandran). According to the source of the portal, "Yamini will be literally cornered and attacked by the amazing duo of Shivangi and Rudra (Kinshuk Mahajan). While Rudra will take off Yamini's 'garuda kawach' and leave her unshielded for attack, Shivangi will literally throw Yamini off a hill."

This obviously means that Yamini will be shown dead in the show. When Sudha Chandran was asked about whether she will be back in the show or not, she answered "We have shot till the point where Yamini is killed. I don't know what lies ahead."

Does this means that we won't see Sudha Chandran aka Yamini anymore in Naagin 2?