"..purely a coincidence, but no doubt a special one."- Jaya Prada on her debut TV show 'Perfect Pati's clash with Big B's 'KBC 10'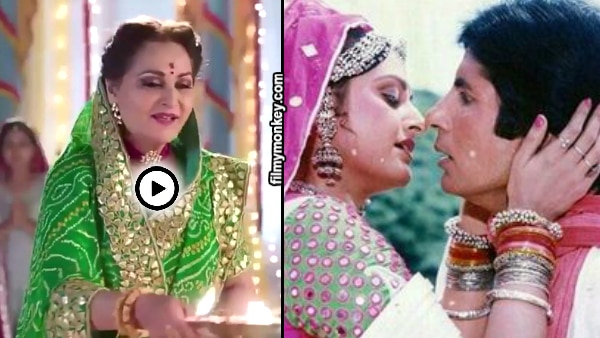 Mumbai:
Actress Jaya Prada, the premiere of whose maiden fiction TV show 'Perfect Pati' will clash with that of the new season of Amitabh Bachchan's 'Kaun Banega Crorepati 10' on Monday, says she would love to work with the megastar again if there's an opportunity and a suitable role.
"The fact that our shows are premiering on the same day is purely a coincidence, but no doubt a special one. Amitji and I go a long way back thanks to our film careers and I treasure all the movies we have done together. He is such a fine actor and working with an actor of his calibre is always a wonderful experience. I wish him the best always,"
Jaya said in a statement.
Perfect Pati PROMO: Jaya Prada makes Television debut with '& TV' show playing a 'saas' mother-in-law

"I would be happy to work with him again if a good opportunity comes my way in the future, but it completely depends on the subject of what is offered to me," added the actress, who has worked with Big B in films like "Gangaa Jamunaa Saraswathi", "Aakhree Raasta", "Indrajeet", "Kohram" and "Aaj Ka Arjun".








Jaya Prada's 'Perfect Pati' will telecast from today i.e. 3rd September, 2018 and will go on-air from Monday to Friday at 9.30pm on channel &TV while 'KBC 10' will air at 9pm on the same days on Sony TV.

The actress is excited about her show, which she says, showcases a contemporary perspective to the way we look at marriages in India, and at the same time redefines the manner in which a mother-in-law is usually portrayed on Indian television.

Jaya will play the mother of the lead character of the show, Pushkar Rathod(Ayush Anand), and who's all set to welcome her bahu Vidhita Rathod(Sayali Sanjeev) into her house. 56 yr old beautiful actress will be seen playing a new age saas (mother-in-law) whose character 'Pramila Rathod' reportedly is expressive, confident and righteous modern woman.

(with inputs added to IANS copy)