REVEALED ! Naagin 3 FIRST TEASER is out and the ACTRESS is ..?
Suspense still dangles on the name of the male actors.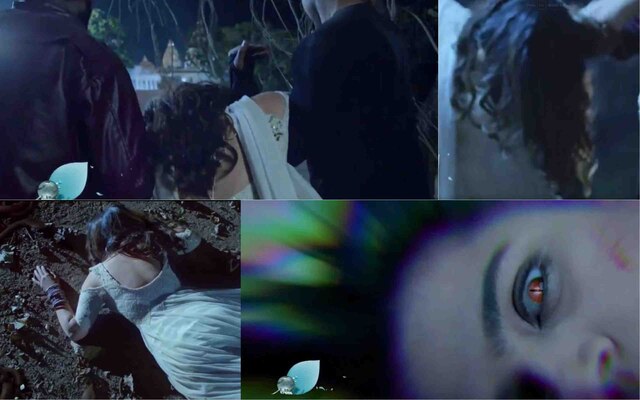 New Delhi
: Finally after all the wait, Naagin 3 teaser is here. The show will be airing very soon on Colors TV in the place of Chandrakanta.
In the teaser, we can see an unconscious girl in white dress being dragged by two men. The two men then dump her in an isolated place and leave. Then a temple of lord Shiva is seen. Keeping up with Ekta Kapoor's signature style, the teaser has gusty winds, spooky music and a constant chime of temple bells. The camera focuses on the girl's eyes which are closed. Suddenly the eyes open, blood red and we are suddenly carried back to that particular scene of Twilight where Bella opens her eyes first time after becoming a vampire, or when in the series The Vampire Diaries Elena opens her eyes after turning a vampire.
Well, this similarity isn't just random, reports indicate that this season of Ekta Kapoor's supernatural series will bear a lot of resemblance to The Vampire Diaries and The Twilight. Unlike the previous seasons , this season will not be a tale of in-house relationships. The story will move to college life and friendship this time.
Reports also have it that it will be based on the resurgence of a dead snake-woman.
Check out this teaser.



Stay tuned for the return of Naagin, coming very soon on Colors TV! pic.twitter.com/h7o43X13FG


— Colors TV UK (@ColorsTVUK) January 2, 2018
Speculations are on about the actresses in the lead. Some say it is going to be Krystle D'Souza, while some say it is going to be the Qubool Hai fame Surbhi Jyoti.
From the appearance , people are guessing that it is Surbhi Jyoti, because of curly hair.
Suspense still dangles on who will be the actors.
Can you guess who this actress is?