RIP! 'Bade Achhe Lagte Hain' actress Chahatt Khanna's mother passes away!
Chahatt Khanna's mother died due to acute heart failure.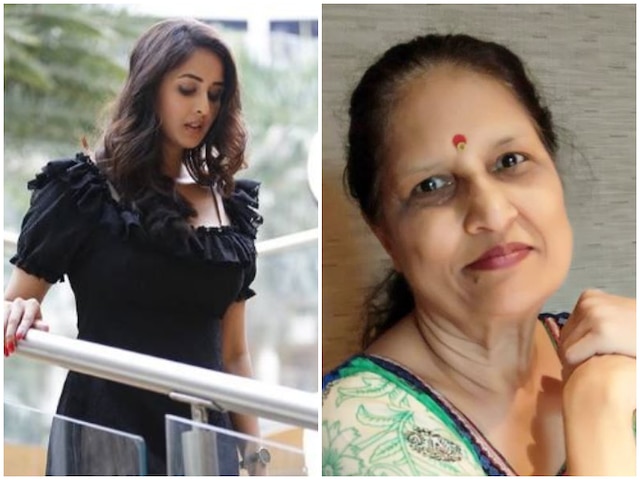 Actress Chahatt Khanna, who is best known for playing Sakshi Tanwar's onscreen sister 'Ayesha' in Ekta Kapoor's hit Sony TV show 'Bade Achhe Lagte Hain', is going through a tough time. The actress is grief-stricken as her mother Usha Khanna is no more. Chahatt Khanna's mother died due to acute heart failure. Chahatt took to her Instagram account & inform this shocking news by posting a heartfelt message for mother along with her picture.
Chahatt Khanna (Photo: Instagram)
She wrote, "
It's difficult to fathom that ur gone within no time, but I woke up to ur strenght today, I know u not around since u knw I've handled it,I knw u met ur god who I don't believe in any more, but mummy I promise u,ull be proud of me soon,everything I do I'll do for u n my girls now.. Iam ur lioness, and I want the world to knw the lady who made Me the way iam is gone, and gone giving me her strenght .. I'll make u happy till we meet again .. #maa #mummy #nani #nanihouse #ushakhanna
"
Take a look at her Instagram picture below:


IN PICS: Chahatt Khanna shares FIRST PICS of NEWBORN DAUGHTER six months after her birth on Eid!
Yesterday (21st February), Chahatt posted a video on Instagram which was her mother's last memory with the actress. The video is from a house party in which Chahatt' mother is feeding cake to a dog.


Speaking about her mother's demise, Chahatt Khanna told TOI that, "
It happened all in a fraction of a minute. None of us realized what happened. She was at my brother's mehndi ceremony and suddenly she vomited. She gasped for breath and in no time we lost her. We did not even get time to do anything. It was an acute heart failure. I was not around her at that time and was at the Dadasaheb Phalke Awards collecting my certificate. An hour later, I was collecting my mother's death certificate. I have no words to say anything about this anymore. It is a tough time and I know she is watching us. I will be strong for her.
"
This is indeed a tough time for the actress. Here's hoping that she gathers the strength to cope up with the loss.
May her mother's soul rest in peace!