ROMANTIC BIRTHDAY WISH for Bani by her BOYFREIND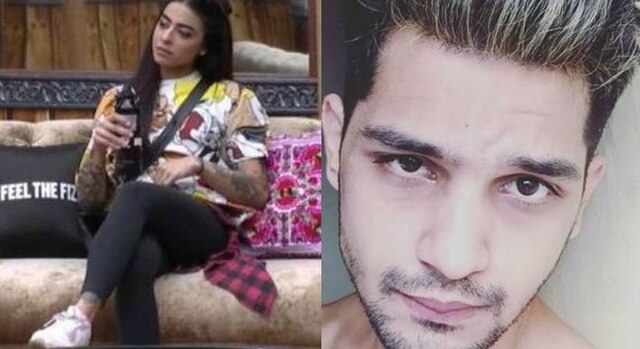 New Delhi
: Bigg Boss 10 contestant and VJ, Bani's secret is out. We told you that Bani at first made her relationship public when she was seen crying holding a picture of herself with Yuvraj Thakur. After that, Yuvraj made opened about his relationship and accepted that he is in love with Bani. Both them are dating each other from last four months.
Well, not many people know that Yuvraj and Bani share the same birthday month.Yuvraj's birthday comes on 22
nd
November and Bani's birthday is today, i.e., 29
th
November.
At this, Yuvraj shared a romantic and intimate video on his Instagram account with a lovely message. He wrote "Dear land,
You were the land and I was the wanderer. I dreamt of wandering everywhere but to be nowhere. I walked for nothing, I wanted nothing, I am nothing and I want nothing but I happened to be on this beautiful majestic land that happened to be you. It's vibrant and here each grain of sand breathes life. I am scared to be here because it's so beautiful. I am scared to be a little selfish and to stay here longer than I have ever let anyone stay in my memories. So I ran faster than I could have ever run. I ran away from this beautiful land but then I realised that the land is expanding itself all around me, its following me. I got tired, fell on my knees helplessly. Just then land whispered in my ear that don't run! Remember that You are nothing, so stay where you are. Right now, you are running away to escape from something and to find something. Don't run away from me, be nothing again and I promise you that I will be around you as your NOTHING always and forever. Promise. And the wanderer kept walking to nothing, the land kept following him till the horizon of nothing. They found oneness in their nothingness."
Yours truly
Nothing. #yuvwrites #birthdaysmonth"


Awwww! This is melting out hearts! Let's just hope that Bigg Boss gives Bani a chance to talk to him once.