SHAKTI- ASTITVA KE EHSAAS KI : BIG TWIST! Saumya and Harman separate
Harman loses his cool after Saumya decides to participate in the traditional Puja of the kinnars.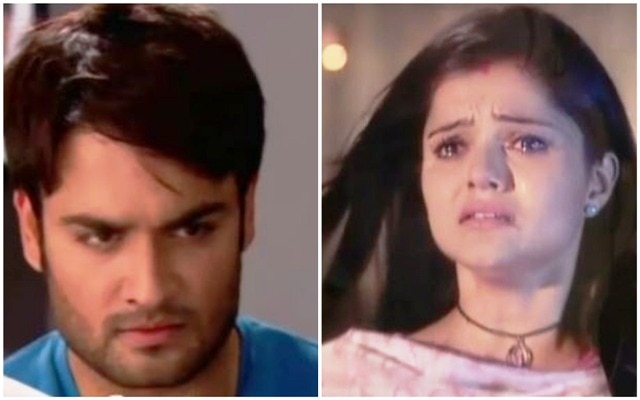 New Delhi: 'Shakti- Astitva Ke Ehsaas ki', the first show to start a revolution about transgenders on Indian television, has come up with another twist.
The lead pair of Saumya and Harman gets separated after Saumya performs a pooja. Yes, the drift comes because Harman is furious at Saumya for performing a ritual that is quintessentially of the  transgender community.
Harman(Vivian Dsena)  and Saumya's(Rubina Dilaik)  love story is an intriguing pivot of the show. However, the story has reached a point where Saumya's love for Harman will be tested after she decides to participate in the Aravan Puja.
Reports have it that in the latest episode Saumya will be dressed as a bride and will be seen draping a rich, red Banarasi sari and will perform the ritual where the kinnars pray to be born as women in the next birth.
Harman has accepted Saumya the way she is, a transgender. But he is a naysayer to this puja that highlights old traditions of the kinnar community.
Harman watches Saumya going through the ritual and rushes out in angst.