SHOCKING ! Star Plus show Dil Sambhal Jaa Zara is going OFF-AIR !
This Vikram Bhatt's production had high hopes of audience pinned to it.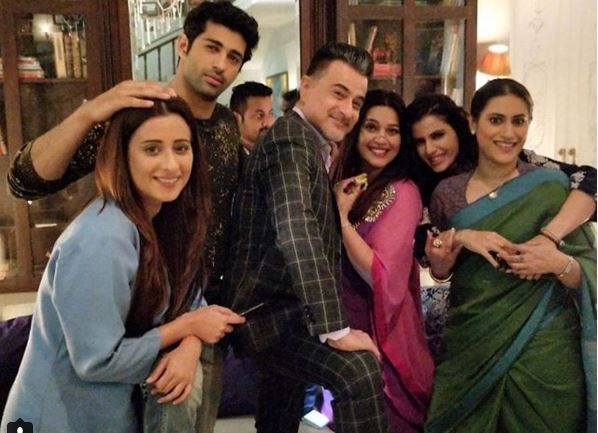 New Delhi:
In a shock to the fans of Star Plus show Dil Sambhal Jaa Zara, the show will be going off air soon.
The show which stars big names like Sanjay Kapoor, Niki Aneja Walia, Smriti Kalra and Aashim Gulati started on Star Plus in October 2017.
This Vikram Bhatt production had high expectations pinned to it, but it failed to woo the audience accordingly.
The show had been struggling for TRPs and hence its timing has been shifted to 11 PM from 10:30 slot to make space for India's Next Superstars Pathshala. It will be pulled off-air from February 2, 2018.
The show hadn't yet started its main storyline even, rues its actor Niki Walia who confirmed the news of the show going off-air.
Niki expressed her shock over the news of the show being called off air in an instagram post. She shared this picture of the cvast and wrote : "I would like to thank you all for your support for Dil Sambal Jaa Zaraa.
Just to confirm all the rumours, Star Plus has decided to stop airing the show from 2nd Feb 2018. From tonight until 2nd feb 2018 , it will be aired at 11pm IST .(new time slot)
It has been a great shock to the entire team as we haven't even started the main story yet. It's been an absolute pleasure working with everyone on the show. We wish you all goodbye with a smile.. Till the next time....."
Check out her post here :